Sounds like from last week's poll result that I'm not alone in struggling to deal with my kids' emotions. Thanks for sharing with me your thoughts and comments!

Sarah pointed out the importance of sleep and eating: "Anyone who has had not enough sleep or is hungry gets a pass." Good point!
Veera said "It's hard for my kid to share anything on emotions (she's 12) but she shows feelings, so it's hard. You want them to tell you what's up and help them process!... Like if [your son] could just be allowed to feel the hurt and pain that sometimes comes up, it might not come out as explosively... [B]oys (especially) get these messages early on that can be hard for them. "
I agree with Veera. Another friend of mine also suggested working on acceptance of feelings with my kids. I struggled with how best to do so. My daughter likes rainbows and coloring. So I thought about using that as an analogy.
This morning I told the kids there's something I want to share with them. That there are pleasant feelings like happy, excited, hopeful and unpleasant feelings like sadness, fear and anger. But just like all the different colors together make up the rainbow, our lives are also filled with all the different feelings. We wouldn't want a rainbow with only half the colors, that'll only be half a rainbow. (My kids giggled. ) Thus we also want to be able to accept both pleasant and unpleasant feelings, it's just life.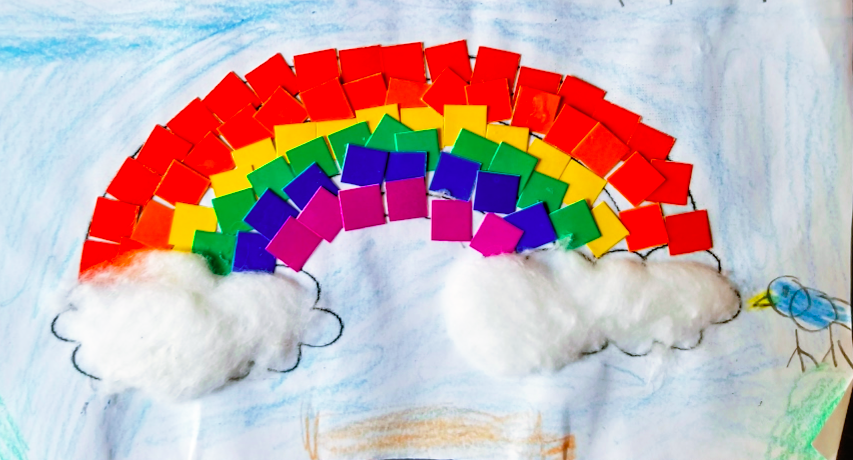 My kids seemed fine with that. Then my daughter asked, "what color is disappointment?"
"Good question," I said. I didn't have an answer. "Well, what do you think?" "Purple, I think purple." "Sounds good to me."
Later on we decided to assign colors to all the feelings. My daughter wants to go in order Red to Purple, with Red the first most important one being happy. Trying to avoid hierarchy, I said that could work or maybe Red for angry, so as in "seeing red."
My son, ever science-minded, like the latter scheme, "Yeah anger is hot-blooded. Red is good."
"How about Blue for sadness. Like I've got the blues."
We then figured Green for envy and maybe Orange for happy.
A little while later, my son walked by and said, "I feel a bit Blue." Turns out he wasn't able to do his science experiment due to lack of material.
"Aww... should we feel Blue with Brother?" I asked my daughter? "Nope, I feel Orange," my daughter said. "Well, I'm glad you feel happy, but sad your brother feels sad. Can I be both Orange and Blue?"
The kids decided yes. My son said, "and those two colors even go well together."
"Oh, you mean complementary colors. Nice!" :)
---
A few moms emailed me last time about joining our monthly moms' night, so we can talk about these are other parenting and life topics. Our next outing is tomorrow night. Reply back if you're interested in joining us.
And don't feel left out if you're a dad. I heard here and there about interest in a dads' night, though one said they lack a Rebecca to put it together. ;-) Let me know and I can connect you wth each other.
New Survey: I'm also interest in getting together
Moms' night
Dads' night
Other outings - please specify in a comment
Weekend Events
Oktoberfest Weekend in Harvard Square
Oktoberfest Weekend in Harvard Square featuring The 40th Annual Oktoberfest & 13th Annual HONK! Parade October 7th (R...
Friday, 12pm - Sun., Harvard Square Cambridge
HONK! Festival of Activist Street Bands
The annual festival of activist street bands in Cambridge and Somerville. With parade and performances in Harvard Squar...
Friday, 6pm - Sun., Somerville, MA
Luis de Haro's Spanish Paella class
Join us for a night of conversation, anecdotes, and overall fun, plus a detailed demonstration of the cooking of paella...
Friday, 6pm , Cambridge Center
Opening weekend of Jack O' Lantern Journey. Come see thousands of hand-carved Jack O' Lanterns creatively displayed in ...
Friday, 6:30pm, Franklin Park Zoo
Cambridge Celebrates Indigenous Peoples' Day
To mark this first public celebration of Indigenous Peoples Day in Cambridge MA, Lakota hip hop artist Frank Waln will ...
Friday, 7pm, Harvard Square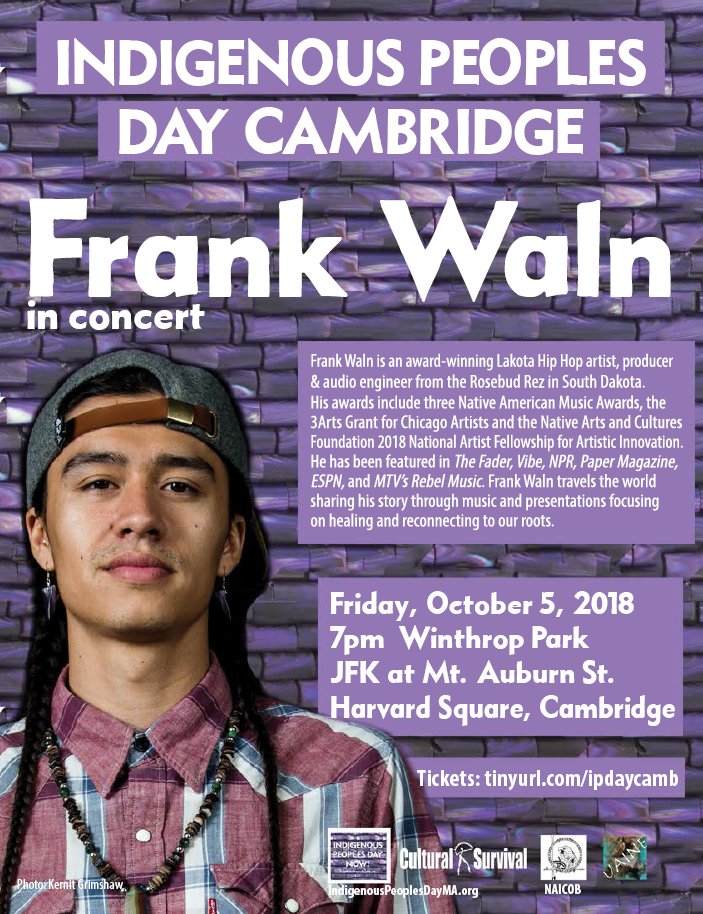 Maker Faire is the Greatest Show (and Tell) on Earth—a family-friendly festival of invention, creativity and resourcefu...
Saturday, 10am - Sun., Boston Children's Museum
Family Day at Draper's Annual Technology Showcase
Draper's annual technology showcase offers attendees a chance to discover the bold solutions our diverse team of engine...
Saturday, 10am, Draper, 555 Technology Square, Cambridge
Let's Talk About Food Festival
Join Harvard University Dining Services and Let's Talk About Food for a fun-filled and inspiring day of cooking, demons...
Saturday, 10am, The Plaza, Cambridge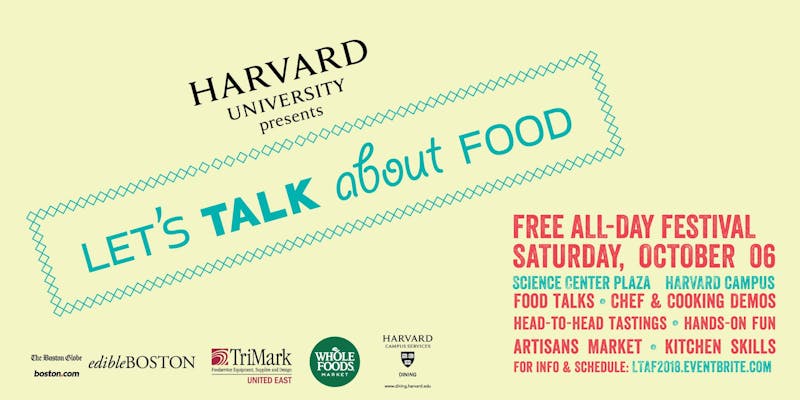 Parents' Outing: PemberFest Craft Beer Festival
PemberFest is a craft beer festival featuring beer tasting and live music. This year, we'll have 40+ different samples ...
Saturday, 2pm , Pemberton Farms, Cambridge
Join us for a festive German-themed 5k race that circles Kendall Square and is immediately followed by an outdoor Oktob...
Sunday, 9:30am, CambridgeSide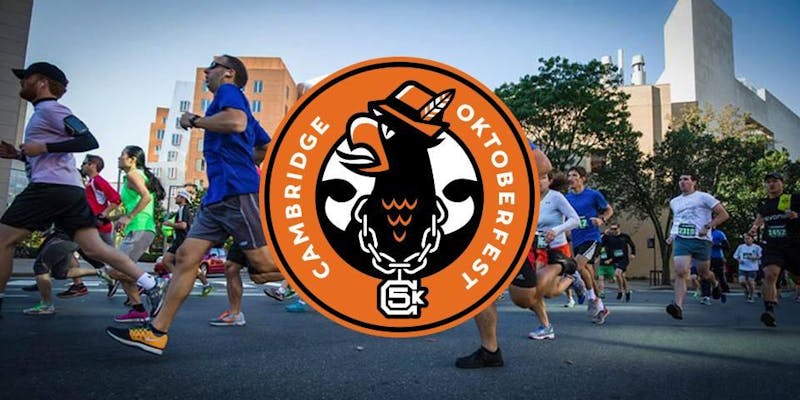 Final Weekend Free Ferry Day for 2018!
Hop aboard for a FREE trip to Georges or Spectacle Island! Don't miss the final weekend of 2018 ferry service to the i...
Sunday, 10am, Boston Harbor
The ICA is offering free admission for all on Monday, October 8 – also the last day to experience the ICA Watershed (wh...
Monday, 10am, Institute of Contemporary Art, Boston
Tenth Annual Boston Book Festival
Join us in Copley Square for the tenth annual Boston Book Festival! More than 75 separate events feature nearly 300 pre...
Saturday 10/13, 10am, Copley Square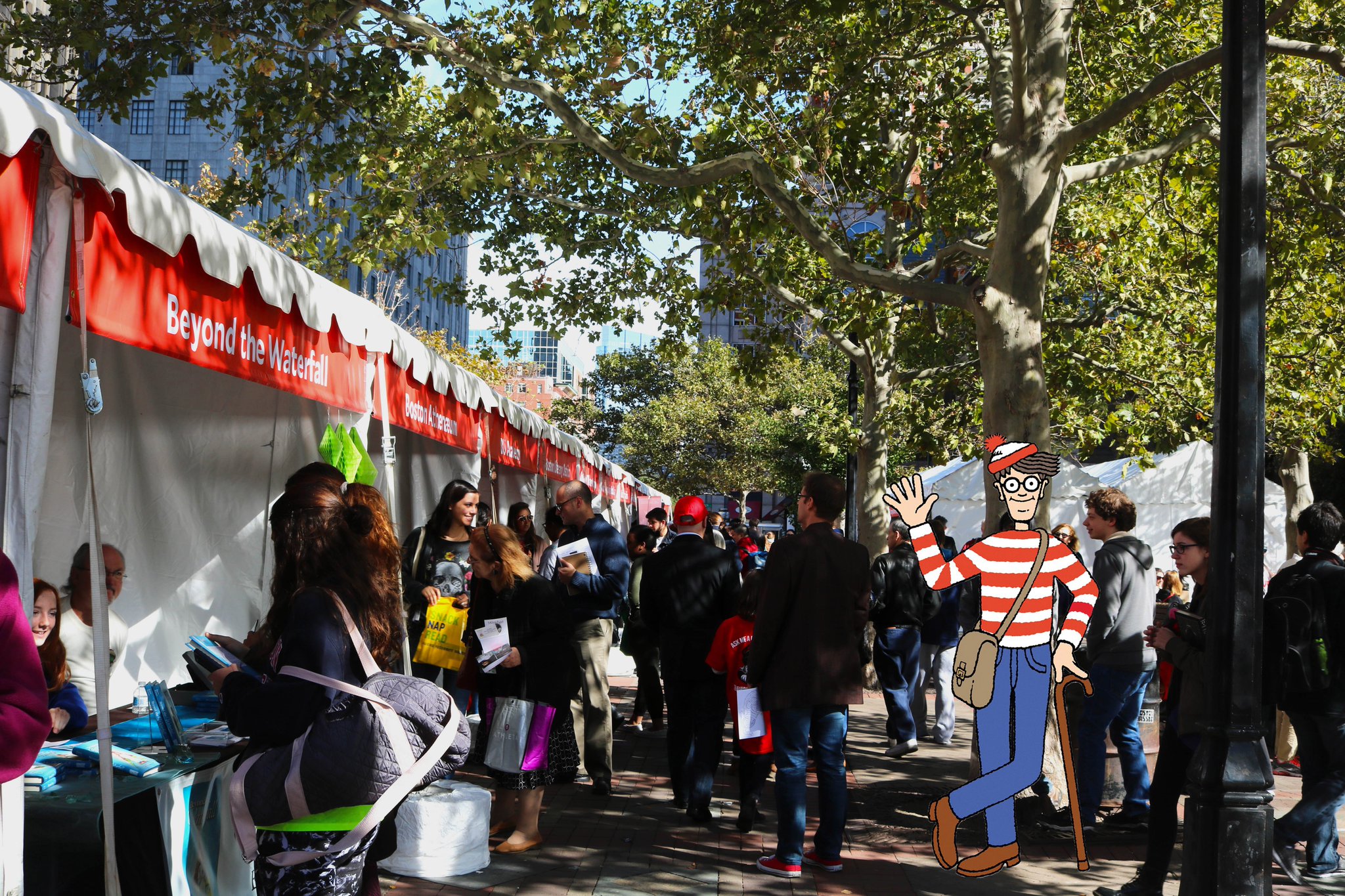 Central Square Food Truck Festival
The festival will feature 30+ of the area's top food trucks and Lamplighter Beer Garden! Held at the Central Flea in Ce...
Sunday 10/14, 11am, University Park, Cambridge