See last week's survey result. Looks like about half the folks feel they are already doing plenty of talking with their kids on race, while the other half feel they'd like to improve.

Talking to parents one-on-one over the last week, I noticed it's actually a pretty wide range, especially among fathers. Hey, maybe this is not too different from the poll on talking to spouse: men and women do show some differences.
Well, I'm gonna work on getting that parent talk on race going at my school, let me know if you wanna help. :)
---
This week, I'm working on helping my 4th grader better deal with anger and frustration.
He's normally a good kid happily working away on things he's interested in, a book, building his LEGO, etc. His afterschool teacher told me she could pair him up with just about anyone in the class and not worry about them getting along. Some moms have told me, you have an easy kid.
Still, some things can push his buttons, such as lack of sleep, being hungry, and things not going the way he wants. He tries to deal with it, but often is unable to quite apply his frustration tolerance skills.
Starting back in 1st grade or perhaps even earlier, there are memorable occasions when he'd cry when not getting what he wants at friends' parties -- to which, I remember one kid said, "you can't just cry about everything."
Last weekend we were playing tennis where I won a couple of games. I could see his face turning upset. I had the thought of losing the game to him but then thought better of it, and just tried to play as usual.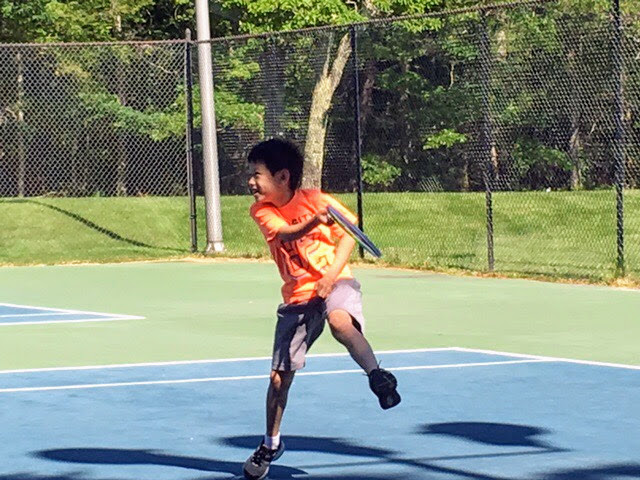 In just two more serves, my son's face turned and he dropped the racket and just started walking home. There's a big street on the way so I made sure he crossed it safely. And otherwise I just let him be.
When the rest of the family got home, my son's still angry and told me to "go away" when I found him in his room. Then came lunch and he had a good meal and was happy again.
He forgot about the tennis incident but not me. I've been puzzling over this and on average 1-2 outbursts a week my son's been having. And even worse, sometimes that anger is turned on himself, and comes out as "It's all my fault", "I just know it's gonna be a bad day today."
Uh, that's hard for a parent to hear.
I found a book that seems relevant: Taking the Grr out of Anger. And thought to myself, hmm maybe all of us can learn something here. I found a short short video
about the book too, and plan to watch it with the whole family (definitely easier to get my husband to watch than read. ;-)
I told my son about the book. "Oh, you're trying to help me with the book," he said.
"Yep."
"That's cool, " he answered.
Let's see. :)
New Poll
How do you feel on helping your kids with anger or frustration or other emotions?
Weekend Events
DISCOVER Moakley will be a full day of fun with food, beach games, skateboarding, movies, and more! This event is free ...
Saturday, 10am, Moakley Park, Boston
The MIT Great Glass Pumpkin Patch is an annual sale of more than 2,000 handmade glass pumpkins -- lovingly created by s...
Saturday, 10am, Kresge Oval, MIT campus
Join us for the 10th annual Cambridge Arts Open Studios! Cambridge Arts Open Studios is a city-wide event that celebrat...
Saturday, 12pm - Sun., Cambridge
The Berklee Beantown Jazz Festival
The Berklee Beantown Jazz Festival is Boston's biggest block party—a free, annual, outdoor public concert that has deli...
Saturday, 12pm, Columbus Avenue, Boston
Cambridge Camping 125th Birthday
Cambridge Camping is Celebrating our 125th Birthday this Fall! Join us for a Backyard Birthday Bash celebrating the ma...
Saturday, 5pm, 10 Craigie St. Cambridge
The Rib Fest is a culinary showdown pitting pit master against pit master for the title of the best ribs in town. The e...
Sunday, 12pm, East Cambridge
Draper's Annual Technology Showcase
Draper's annual technology showcase offers attendees a chance to discover the bold solutions our diverse team of engine...
Wednesday, 10am - 10/06, Draper, 555 Technology Square, Cambridge
HONK! Festival of Activist Street Bands
The HONK! Festival is a one-of-a-kind street spectacle of revolutionary proportions. This year marks the 13th year of o...
Friday 10/05, 6pm - 10/07, Somerville, MA
Let's Talk About Food Festival
Join Harvard University Dining Services and Let's Talk About Food for a fun-filled and inspiring day of cooking, demons...
Saturday 10/06, 10am, The Plaza, Cambridge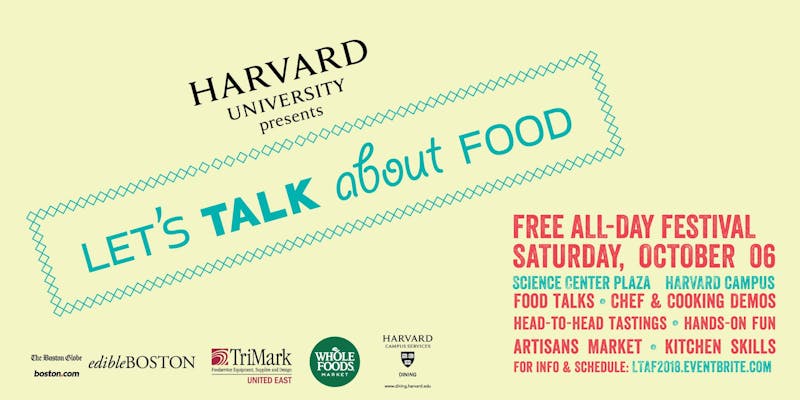 Tenth Annual Boston Book Festival
Join us in Copley Square for the tenth annual Boston Book Festival! More than 75 separate events feature nearly 300 pre...
Saturday 10/13, 10am, Copley Square