How about this nice weather, eh? :)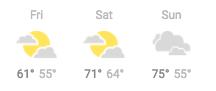 This weekend we're planning to go to the fresh pond kid's bike ride. (Thanks Robin for sharing that!)
My daughter's still on training wheels. In case yours also need it, I heard from Diane this great Bike Riding School that can teach your kids how to bike in 1-4 sessions! I've honestly never see anything reviewed with so many superlatives. :)
https://www.yelp.com/biz/bicycle-riding-school-somerville
You might have heard about the Hubweek going on. Part of that is a cool Robot Block Party and "Autonomous Vehicle Petting Zoo" happening on Sunday. Sounds like the future. ;-)
In case you missed it last week, I've been working on building frustration tolerance with my kids, and more generally better managing their emotions and focus. In my meditation class at work last week, I learned a pretty neat way to talk about mindfulness from Malu Wilder, which actually works well with kids.
First, there's the Monkey Mind, which loves to interrupt whatever you're trying to focus on. I visualize it for my kids as the monkey, always itching and scratching. And of course they interrupted me often even while I talk about mindfulness, which I used as examples of the Monkey Mind interruptions.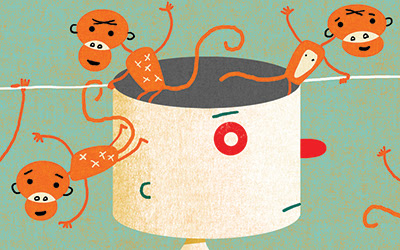 Then you can have two bad reactions to those interruptions, and two good ones. The bad ones are to make them the Boss or the Enemy. Which means either letting interruptions take over, or pushing them away. The former is clearly bad... like when I try to talk and kids interrupt and I just let them. The latter is also bad, because when you push a thought away, they often come back.
The two better reactions are to make Monkey Mind thoughts the Friend or be their Boss. In the former, you acknowledge the thought and are friendly to it, but don't let it distract you. And in the latter, you redirect them: yes, but we need to be doing this other thing now.
I found it pretty effective both in dealing with kids' interruptions and trying to get them to focus on something, as in "Wait, did you just let your Monkey Mind be your boss?" My kids got it very quickly... they don't want anything be their Boss!
But then of course started to call me out when I try to distract them from one of their requests. ;) By the way, our kids already get some mindfulness training at school. My husband said our son attributed something to "my amygdala taking over". ;-)
For the past week plus, I've been working with Monica from CSUS trying to organize a multi-PTO event across the different Cambridge Schools. So we can better learn from each other how to build stronger parent communities. Looks like 7 of the elementary schools are coming, and CSUS. If you have any friends with the Friends or PTO of Baldwin, Peabody, Cambridgeport, Kennedy Longfellow, PAUS, or VLUS, do let me know. We also have 10 of the 12 School Committee candidates coming, not bad eh? :)
Weekend Events
Enchanted Forest is magical interactive experience for all ages, taking place on the Government Center promenade. The F...
Today, 5pm - Sat., Boston City Hall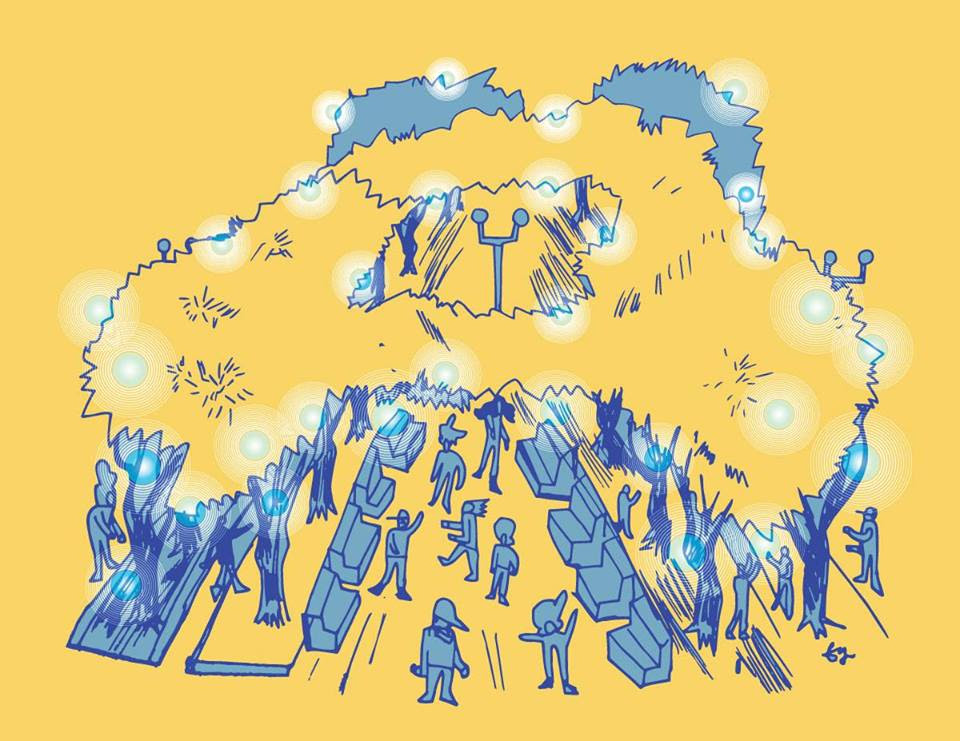 MIT Science Saturday: Biotechnology
Science on Saturday is a free, 60-minute presentation with fun demonstrations in which students can volunteer. Each Sat...
Saturday, 10am, MIT Kresge Auditorium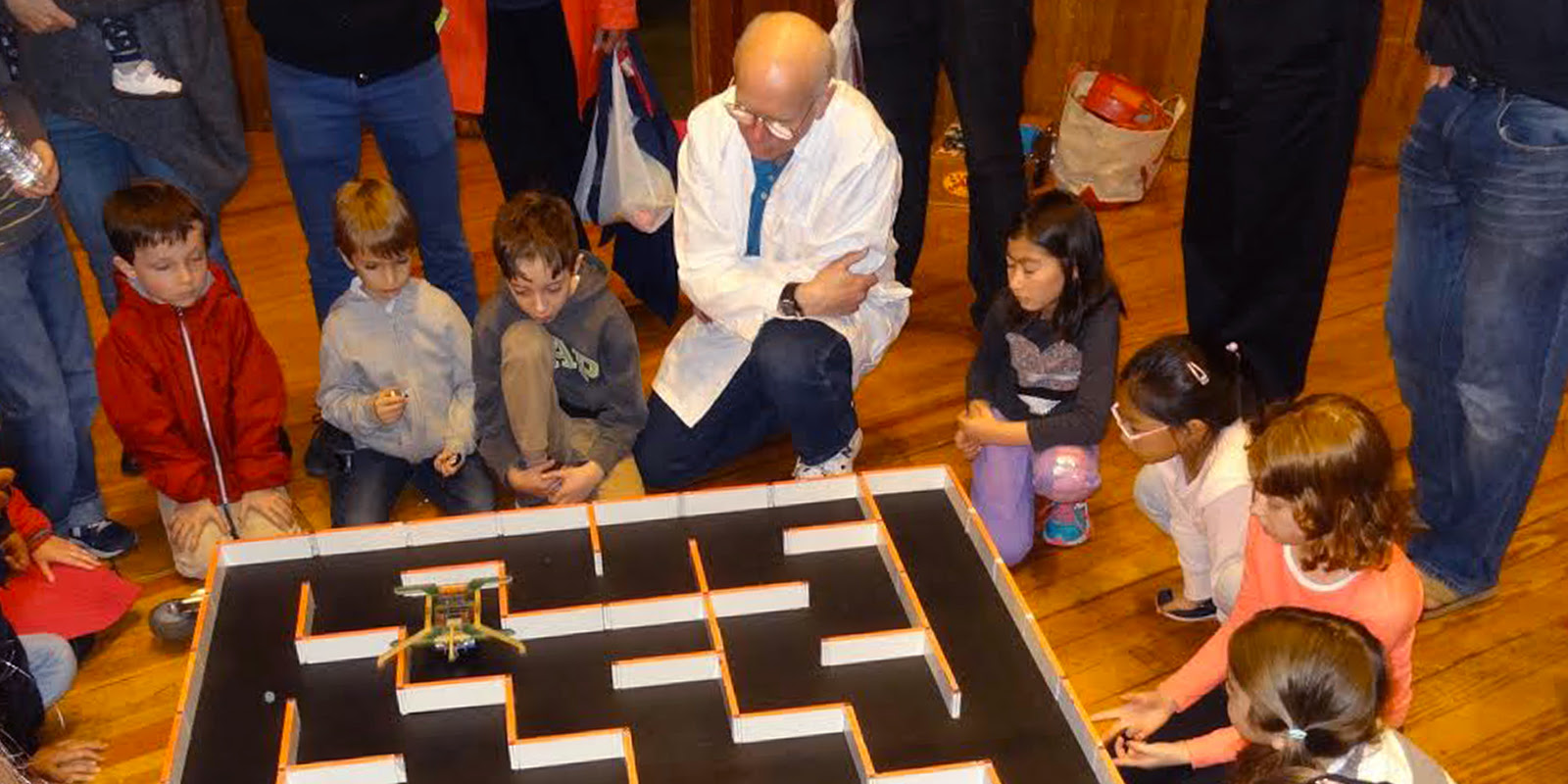 Brick or Treat at Legoland Discovery Center
Treat the kids to spooky, kooky, bricktastic fun all Halloween season! Jump inside the world's spookiest box of LEGO...
Saturday, 10am - Sun., LEGOLAND® Discovery Center Boston, Somerville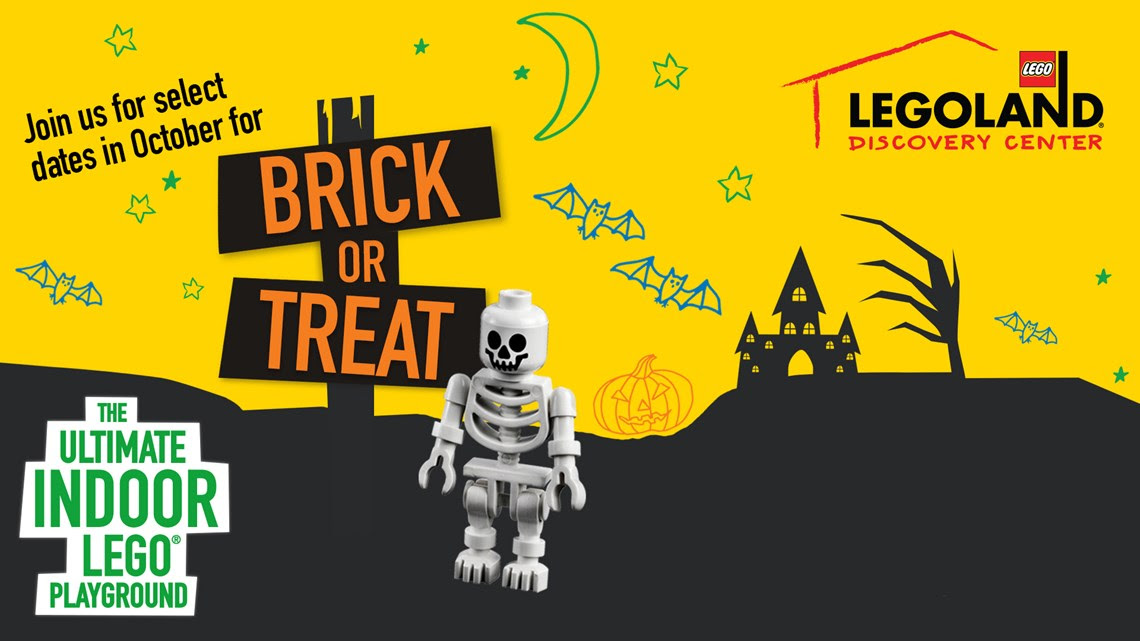 What better way to spend a Saturday morning in autumn than on some wheels? Stop by and decorate your bike (or scooter o...
Saturday, 10am, Ranger Station, Cambridge Water Department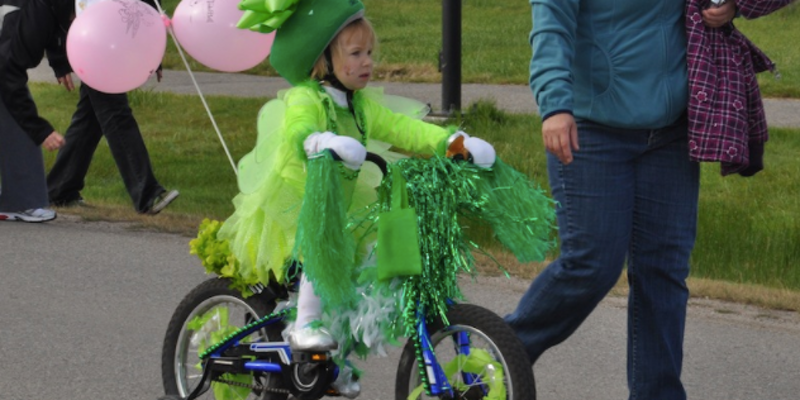 Kids in The KITCHEN: Focus on Fall Veggies with Stillman's Farm
Join us in The KITCHEN for a series of cooking classes for kids ages 6-12 to learn about local food and the journey it ...
Saturday, 10:01am - 12/16, The Boston Public Market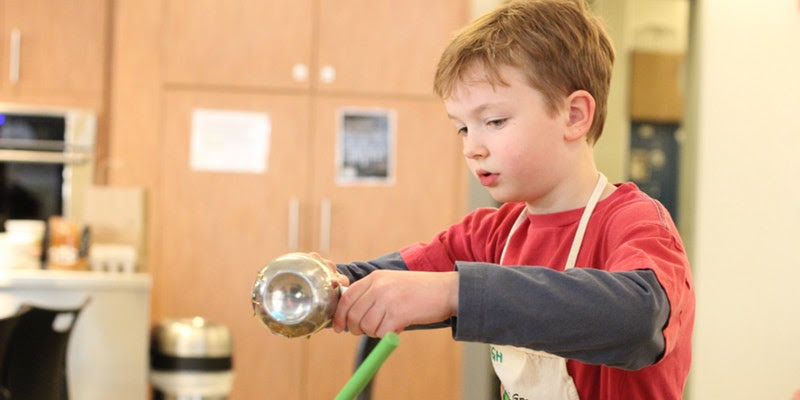 Twice a year, visitors of all ages are invited to Family Day. Drop in for interactive activities and art-making designe...
Saturday, 11am, Bakalar & Paine Galleries | MassArt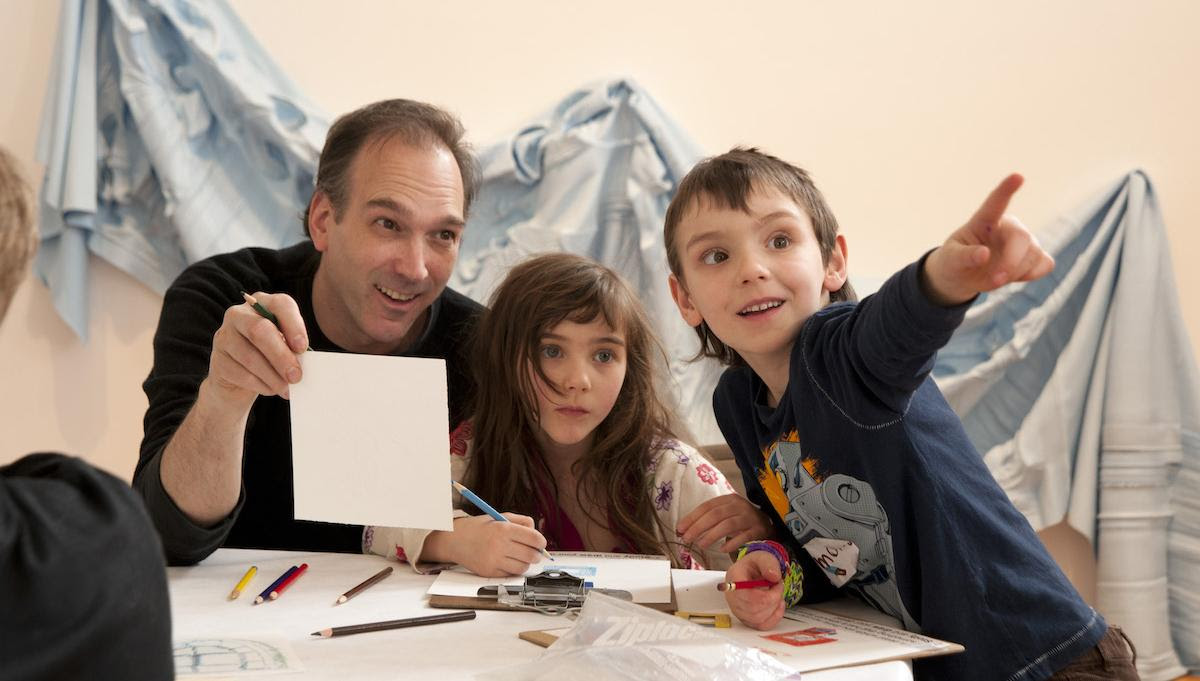 Space pirates, talking dogs, trees that hug you? This show has it all because it's the adventure you and your family...
Saturday, 11am, Davis Square, Somerville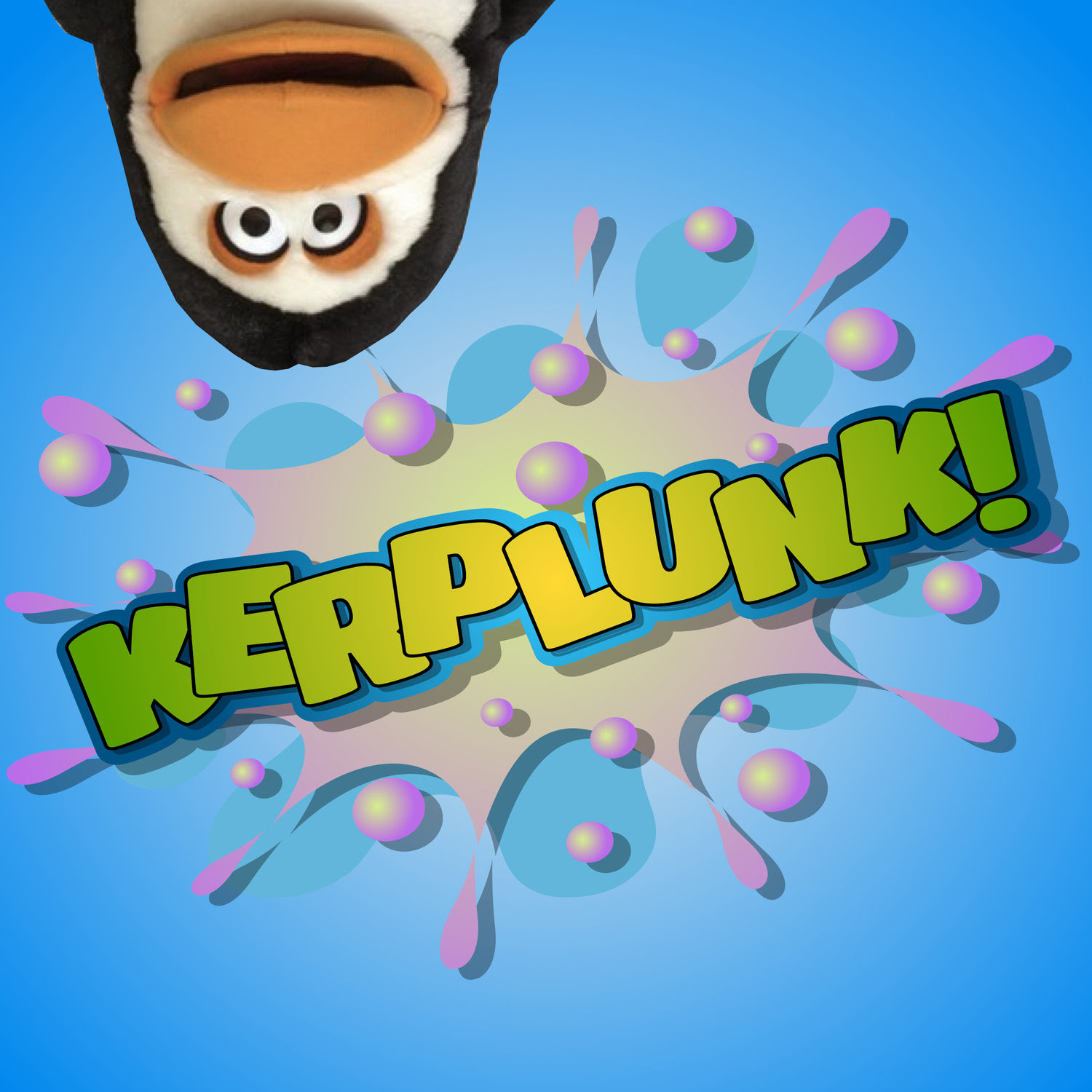 Come join us for the last market of the year in Davis Square. We've got a great lineup of vintage and artisan vendors f...
Sunday, 10am, Davis Square, Somerville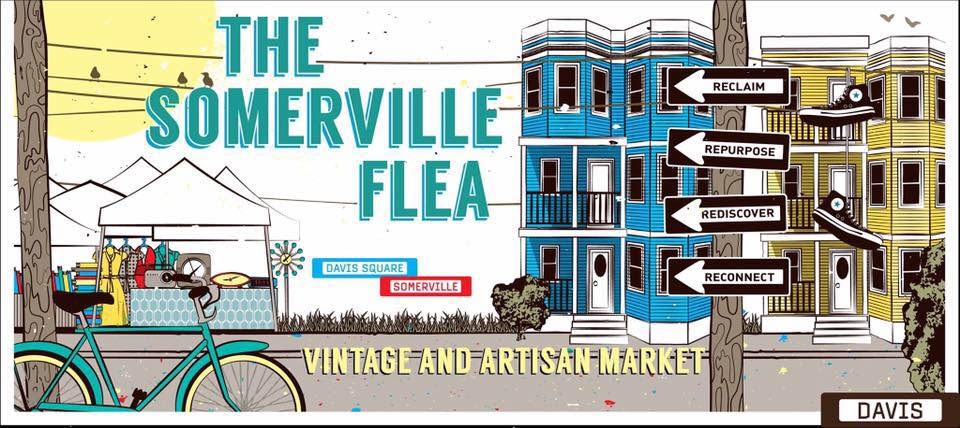 Come see the largest collection of autonomous vehicles and robots ever assembled in Boston. The City of Boston and M...
Sunday, 11am, The HUB Boston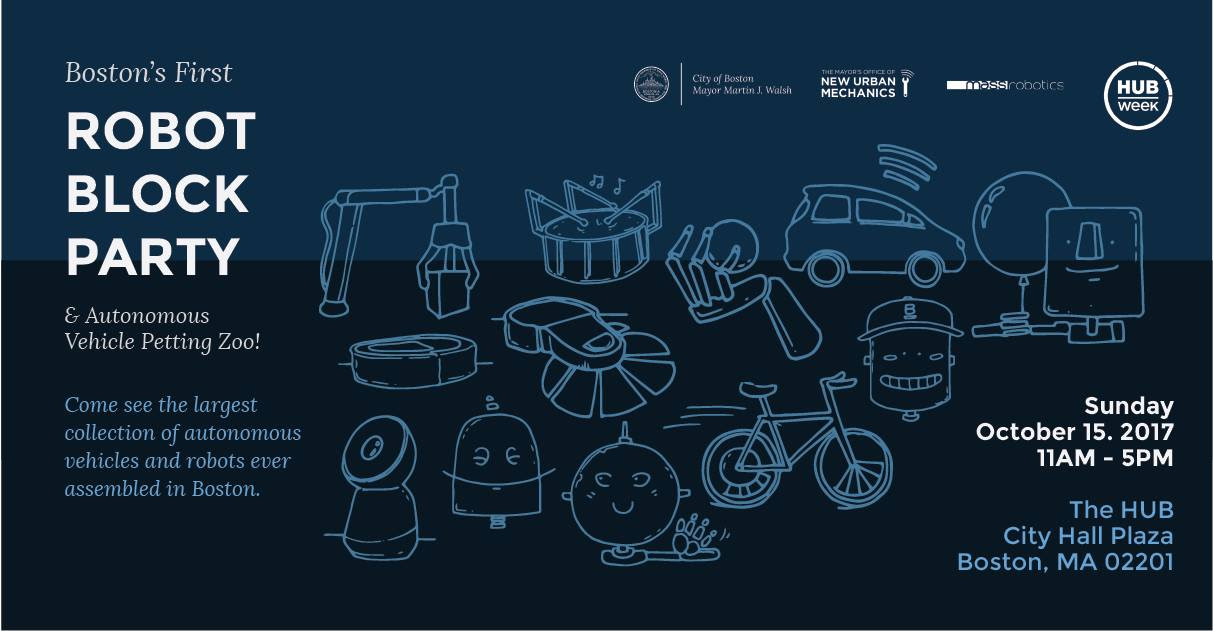 Join Boston?s City Archaeologist, Joe Bagley, and his team of volunteers in a family-friendly hands-on archaeology even...
Sunday, 2pm, Courtyard, Boston Public Library