How's your summer going? Please let me know if you'd like to share about your kids' camps or travel experience.
We all know it's work to research where to go or what camp to pick for our kids, and the big question is, of course, will they actually like it? :)
Parents trust other parents; so share your learnings, and maybe we can all save each other (and our kids) some grief!
Below is Jingxia's write-up of taking her kids to Banff National Park. Her kids are in rising 2nd and 4th grades. Sounds like a great outdoor experience! Especially if like me, you worry about kids spending too much time indoors and on screens. :)
---
We just spent ten days visiting Banff national park in Canada.
First of all, it is not easy to get there from Boston. As I looked, there was no direct flight from Boston to its closest city Calgary (which is 1.5 hours' drive to Banff). The flight time alone is over 7 hours. But I have to say, it totally worth the effort. We were amazed by the mountains, glaciers, turquoise lakes, deep-cut canyons, soothing hot springs and lovely wildlife.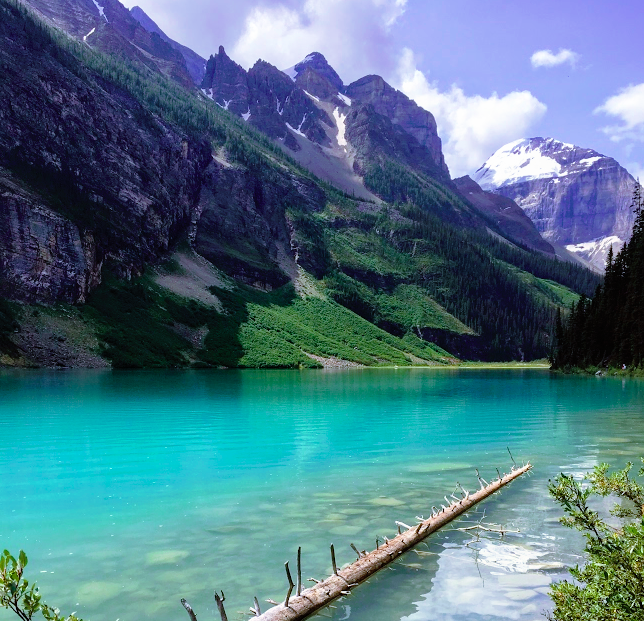 It is easy to find information about how beautiful Banff is and how to plan your trip, so I just want to mention that be prepared there would be a lot of walking, especially for kids, even though there are many beautiful views just several steps away off your car.
On average, we probably walked four miles a day, most of the times in the mountains, sometimes around the lakes. I guess this is why we always ended up with a big meal at the end of the day. YUM!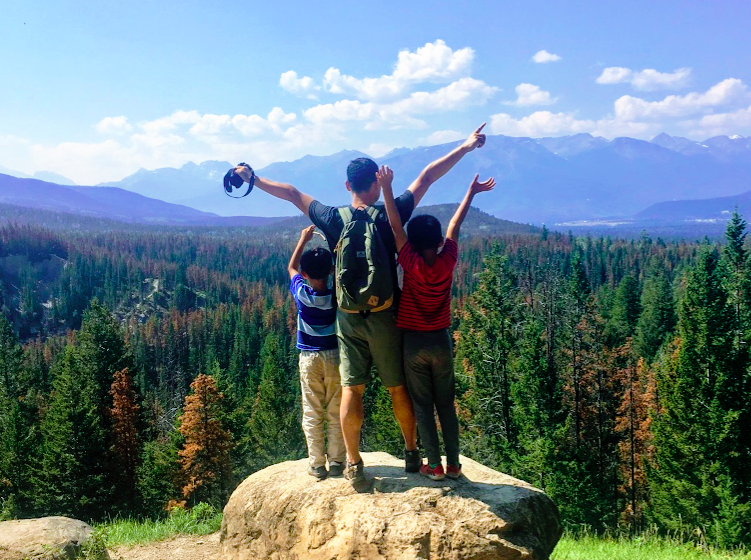 For kids who do not like hiking, it could be quite challenging. At some point, my older one (who complained about hiking the most) said, this is the worst vacation ever! And he missed our Disney trip and all-inclusive trip a lot.
But overall, I think he handled it well and actually enjoyed it. However, we will not plan for any national park trip for the following couple of years... LOL!
---
Or maybe just not yet. ;-) I heard Yellowstone and the canyon national parks are quite beautiful. Hehe.
Weekend Events
Join the Institute of Contemporary Art (ICA) and Berklee for the tenth year of HarborWalk Sounds on ICA Free Thursday N...
Thursday 7/05, 6pm - Thu., The Institute of Contemporary Art/Boston
During Labor Day Weekend, experience how sailors spent their time between chores and battle in 1812 by writing a messag...
Friday, 9am - Mon., USS Constitution Museum
Free Fun Friday: Walk through the Mapparium
Bring your family for international adventures with music and dance performances, multicultural art making, and storyte...
Friday, 10am, The Mary Baker Eddy Library, Boston
Last Weekend: Boston Common Spray Pool
Open through Labor Day, September 3, 2018. Open daily, 11am-6pm!
Friday, 11am - Mon., Boston Common Frog Pond
MIT Media Lab study on improving self-esteem ($10 Amazon gift card)
The Fluid Interfaces Group at MIT Media Lab is looking for children between 8-12 years old for a new study. We want to ...
Wednesday 7/25, 9am - Fri., MIT Media Lab, 75 Amherst St, 02139 Cambridge
Campfire Festival at Club Passim
Come find your new favorite artist! The Campfire Festival is about community and music. Performances with songwriters, ...
Friday, 6pm - Mon., 47 Palmer Street, Cambridge
Book Launch Party: The Magic of Melwick Orchard
Local children's book author Rebecca Caprara will be hosting a book signing for the launch of her novel THE MAGIC OF ME...
Saturday, 3pm, Porter Square Books, Cambridge

Fort Point Theatre Channel invites children and families to join us for a creative movement story hour on Waterfront Pl...
Sunday, 11am, Atlantic Wharf
Free admission for all, all day! ART-MAKING From 11 AM to 4 PM, use stencils, special artist markers, and acetate ...
Monday, 10am, ICA: Institute of Contemporary Art
Tour de Streets is LivableStreets' biggest annual fundraiser held each September. The event brings people of all ages t...
Saturday 9/08, 9am, Lingo at Education First & DCR's North Point Park, Cambridge
Delicious IG-worthy food? LIT Beer Garden with alcohol and lawn games? Adorable teddy bears and other amazing carnival ...
Saturday 9/08, 4pm, Boston City Hall Plaza
Cambridge Carnival is a colorful and festive celebration rooted in African traditions. This free festival is celebratin...
Sunday 9/09, 12pm, Kendall Square, Cambridge