First an announcement. We still have a few spots at the Chinese Summer School the last 2 weeks of August! I've been so busy with the summit I forgot to tell folks about it. :)
We went to a Scratch Night at the High School a week or so ago. Okay to appreciate this story you gotta first know a bit about my son: he really doesn't like to be publicly judged.
One time we went to the best ramen shop in town. It's a small, no-frill place in Porter Square with just 3 rows of benches. It has one catch: they rate everyone on how much you eat, publicly: you get "perfect" if you can finish everything, and "almost" and "next time" if you leave food in your bowl.
My son so hated having the spotlight on him and being judged that he didn't want to go to the restaurant EVER again.
Back to the present. The Scratch Night was nice, with laptops laid out for anyone to try programming with Scratch, which my son has tried before from school. He got stuck on his program, and I flagged down a tutor to get him some help. Soon my son's simple game was working.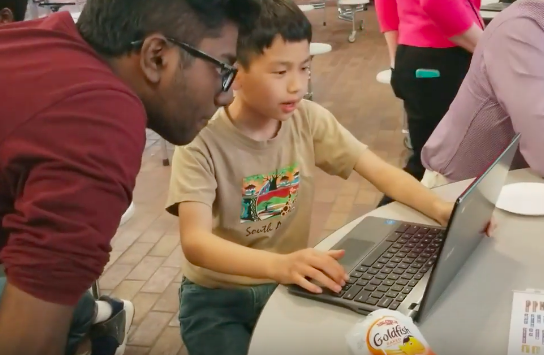 Then at the end of the hour, the organizers asked for people to present their programs. Ever the proud mom, I asked my son if he'd like to present.
"Uh, that's okay," my son said, as I expected.
"Look at that boy's game, it's pretty simple. Yours is much better. Just show it." I persisted.
After 5-7 presentations, some didn't work at all. My son seemed to feel more confident.
"Well, if you want, I could show it."
"Really? I mean, great!" I was a very happy mom.
My son's presentation went very well. He didn't even show sign of being nervous when the slow machine he was presenting on wasn't responding to his game play at first. The crowd went ooh-aah when the background color of his game changed, and laughed appreciatively when my son's character defeated the bad guy and a happy message popped up on the screen.
He walked away happy, and me the proud mom 10x so. :)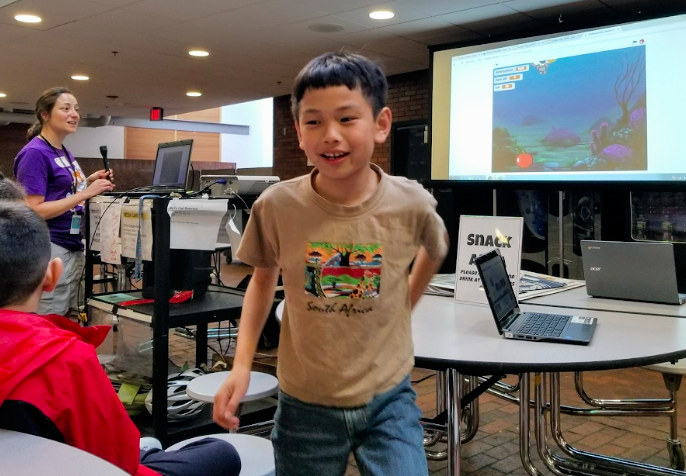 Kickoff to Summer Literacy & Ice Cream Night Hello Families! Title 1 would like to invite you and your family to attend our annual end of the year event "Kickoff to...
Thursday, 5pm, Fletcher Maynard Academy

This event was postponed due to rainy weather, originally May 19. Enjoy! Celebrate Boston Harbor Islands Openin... Saturday, 8:30am, Long Wharf Boston
Kids in The KITCHEN: Create flavorful fish tacos
Create flavorful fish tacos and learn all about different fish species with Chef Cleo and Red's Best.
Saturday, 10am, The Boston Public Market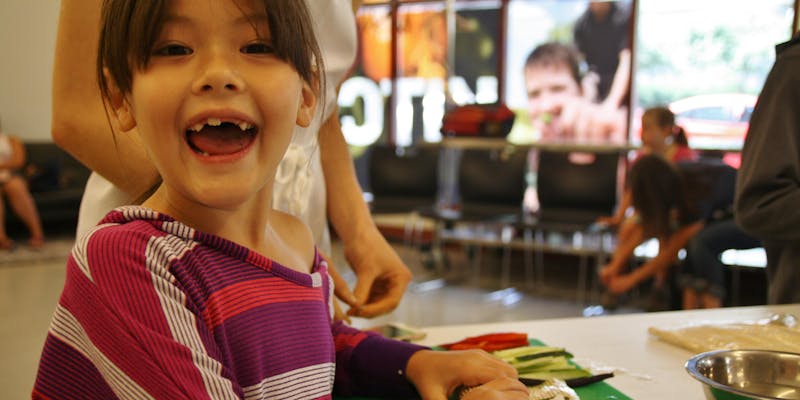 The Cambridge Veterans' Organization (CVO) and Cambridge Veterans' Services will hold their annual Memorial Day Parade ...
Monday, 9:30am, Cambridge
ICA Memorial Day Free Admission
The ICA is offering FREE admission for all on Memorial Day, Monday, May 28.
Monday, 10am, ICA Boston
Memorial Day Open House at MFA
Free admission! Kick off the summer season with family art-making activities, gallery tours and talks, musical perform...
Monday, 10am, Museum of Fine Arts, Boston
20th Annual Kids' Poetry Contest
The winners will be awarded prizes at the ceremony and reading on Wednesday, May 30 at 6:00 PM. The Cambridge Publ...
Wednesday, 6pm, Cambridge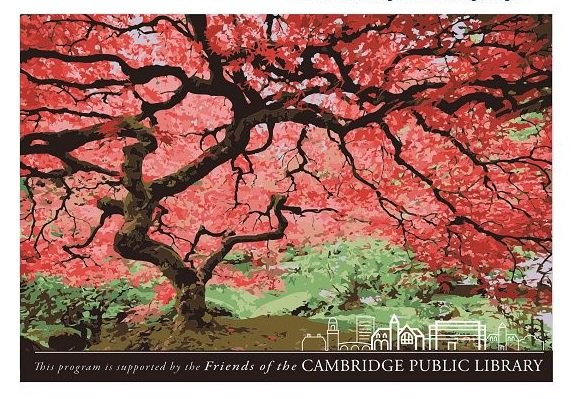 Meeting with Dr. Travis Bristol
A dad at Cambridgeport school, Dr Bristol is an expert on Teachers of Color, and the co-author of Policing and Teaching...
Thursday 5/31, 6pm, New School of Music, Cambridge
Cambridge Arts will welcome 150,000 plus festival goers to the East Cambridge waterfront for an exuberant celebration o...
Saturday 6/02, 11am, DCR Cambridge Parkway & Lechmere Canal Park
Jimmy Fund Scooper Bowl is the nation's largest all-you-can-eat ice cream festival. It's presented by Valvoline Instan...
Tuesday 6/05, 12pm - 6/07, City Hall Plaza, Boston