Last weekend was chock full of fun events!
First, my husband took my son to the Patriots Training Camp. It was a lot of fun for them to watch the Patriots train. The camp went on Thu-Sunday, and as you can see, at least on Saturday it was a ton of people!
My son was excited to watch Gronk and the GOAT training. :)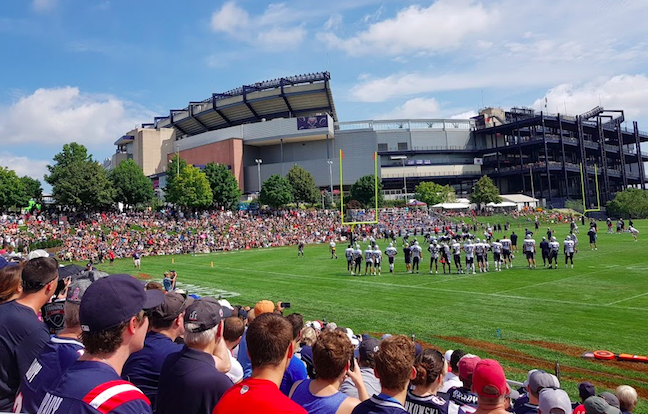 They also have a lot of activities set up for kids. See the big grin below on my son's face. :) It was also my husband's first time going to the training camp, and it was a real treat for him, especially going with our son.
He actually thanked me for find out about this event and letting him know. :)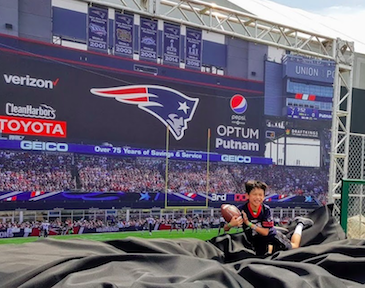 On Sunday I went to Denahy Park for Henry IV but turned out that was at the Longfellow Park, so we ended up staying at Denahy for the Cambridge Jazz Fest instead.
There was a lot of people there too, must've been hundredsI I guess everyone likes to be out when the weather's so beautiful. :)

There were food trucks set up and lots of vendors and giveaways.
We met up with some friends. It was just a beautiful time enjoying the outdoors, with nice live music. (Actually, our friends a couple, applied what they learned at marriage counseling to help my husband and I talk about a recent argument, but I'll save that story for another time. :)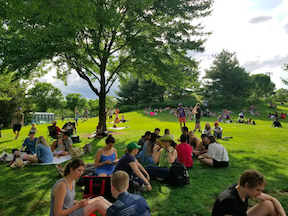 This weekend is the Cambridgeside Run & Ride. My kids and their cousins are super excited for the race. Note you have to 5+ to run, and 7+ to ride. And for 5-6 year olds they only have to run a quarter mile. So even if your child's never done a race, like mine, they can do it and have fun. :)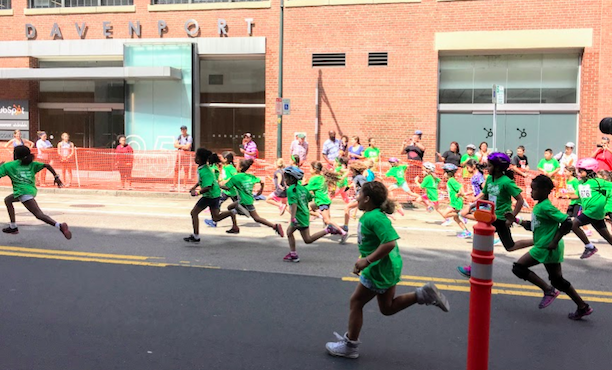 P.S. Here's a video of my daughter running along with Wally. It was a bit of cute-overload. ;-)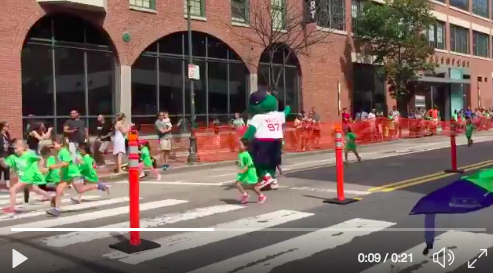 Weekend Events
Free Fun Friday at Franklin Park Zoo
Zoo New England is participating in the 10th annual Free Fun Fridays program sponsored by the Highland Street Foundatio...
Friday, 10am, Frank Park Zoo
Come share ideas and celebrate with us as we transform the plaza into a fun interactive community space . Boston G...
Friday, 12pm - Sun., Boston City Plaza and Faneuil Hall
Come see over 120 children of all ages (including a few adults) perform what they have learned this summer in our 33rd ...
Friday, 7pm - Sun., Nunziato Field, Somerville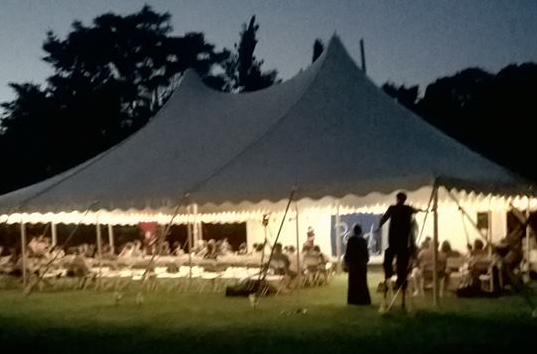 BU Bridge no cars & Memorial Drive Sundays Open
Till 8/11, due to Commonwealth Ave construction, BU Bridge closed to cars but allows pedestrians and bikes. Sunday Mem...
Sunday, 12am - 8/11
Kids only duathlon with biking and running in and around CambridgeSide! Run + Ride at CambridgeSide is for kids ages 5-...
Sunday, 8am, CambridgeSide
SomerStreets: Seize the Summer!
Join the City of Somerville (Official) & Somerville Arts Council in seizing the summer at the August installment of the...
Sunday, 2pm, pin Holland Street between Davis Square and Teele Square
pLast Weekend: Free Shakespeare on the Common
Richard III: Performances are FREE and open to the public till 8/5/18. Schedule Wednesday, July 18 at 8:00pm Thurs...
Wednesday 7/18, 8pm - Sun., Boston Common
Sign Up For Save the Harbor's Share the Harbor cruises to Georges or Spectacle Island! Monday August 6 to Spectacle...
Monday, 10am - 8/11, 200 Seaport Blvd, Boston
Meet the youth of the Summer Program at the 2018 Garden Expos! Over the course of six weeks middle schoolers will ha...
Tuesday, 10am - Thu., Cambridge and Boston school gardens
Neighborhood Nights Block Party at The Gardner Museum
Everyone's invited to the Gardner for Neighborhood Nights, a series of fun and free interactive evenings for you and yo...
Thursday 8/09, 5pm, Isabella Stewart Gardner Museum
World Robot Olympiad & STEM Expo
A great way to spend the day watching Robotic Teams and Clubs compete to be the Massachusetts champion. Winners will qu...
Saturday 8/11, 9am, James L. McKowen Boys & Girls Club Woburn
Chinatown August Moon Festival
Come join the CCBA for the 49th Chinatown August Moon Festival! Two stages with live performances of Chinese dance, mus...
Sunday 8/12, 10am, Phillips Square, Boston