I asked last week about how you handle feelings that may come up during parenting. Looks like about 1/4 of the parents feel they are handling it well most of the time, and rest of us are all working on it.

I got more comments on this topic than ever! :)
Jaclyn: "just like my parents did for me - we feed those negative feelings with candy and chocolate to try and make them go away. we'll pay for therapy later."
Danielle: "We never try to fix negative feelings. They are there for a reason. We make sure to experience them and then talk about what helped them feel better"
Mary: "My kids would do the same. I always thought it was a personality trait but slowing realizing that it wasn't just my child. I wonder if it might instead have to do with being the first born?! They say how the order in the family affects one's personality and that first-borns usually have stronger personalities- not wanting to be a follower or the neglected one. It took me a while, as a single child growing up, to understanding that something that I see as so insignificant would upset my child and create all the ugly negative feeling that comes along(tantrums, nagging, and jealousy). "
---
Ha, speaking of birth order, My husband and I are both firstborns. We're both pretty strong-willed and competitive, and don't like to back down. Hey that got us thru grad school and some career achievements.
Unfortunately, what that also means is as a couple, we can often get into debates over, well, stupid little things. The other day we got into one about whether a job should be considered an alliance manager. (Yep, I told you it's stupid. :) After I cooled down, I wonder why it mattered to me at all what it's called.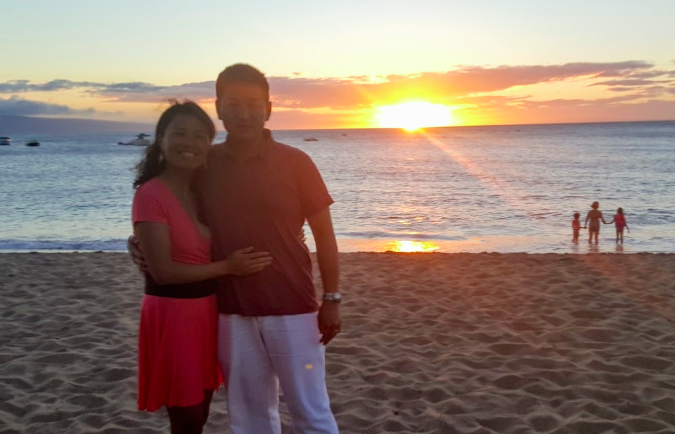 Randomly I came across this article about a Christian wife submitting to husband that at first repelled me, and then utterly fascinated me. Something it said struck a cord with me:
I spent nearly the first decade of my own marriage "fighting for my rights" with my husband. I criticized him and bossed him around... I made a practice of letting him know his failings on a regular basis, expecting his behavior to change. My methods made him feel defensive, and damaged our relationship.
No I'm not Christian. Yet I can also see my methods aren't helpful with my husband. Can't argue with reality... I decided a new experiment is in order.
Well, I've tried not arguing back for a week now, and it has been a very interesting experience. :) A few things I learned:
I had no idea how often I challenge my husband. Really a few times a day. Just noticing the frequency has been eye opening. :)
Paying attention to that, it does get easier to not argue back. Like anything else, it's a behavior change, and you can get used to it.
Now and then I'd argue back a bit, then realize it's not worth it and stop myself. And that stops the escalation: my husband doesn't keep pushing if I just drop it.
I soon realize holding back's made things more peaceful at home. I wouldn't walk around with bad energy after some arguing and release that energy later. ;-) And vice versa.
Also more than the words that cause strife, it's about what goes through my mind, this need to prove I'm right.
A couple of times now, I decided there's a reason I need to go with my original proposal, and I'll just explain my reason, without the need to prove right. It usually works well: My husband hears my reason and let it be. He can sense I'm not arguing for the sake of winning or bettering him. I'm also calmer and more able to provide the bigger context, that really things can go either way.
So yeah, I learned you can affect a lot of change in the hubby just by changing self. I haven't told my husband about my plan at all and I'm not sure if he consciously noticed anything. But we argue less, there's less of that negative energy, and more positive one. ;-)
Poll: How often do you argue back with your spouse?
Weekend Events
Free, but seating is limited. Sixteen exceptional and inspiring animated shorts from around the world, recommended for ...
Friday, 12:30pm, Harvard Art Museums
Bring the entire family to the 5th Annual Pumpkin Float at Frog Pond featuring floating pumpkins, luminaries and fun fa...
Friday, 5pm, Boston Common Frog Pond
Welcome to Prom Do-Over, featuring Boston's own Future Teens playing hits from 2004-2008, plus a mystery DJ spinning tu...
Friday, 8pm, ONCE Somerville
54th Head Of The Charles Regatta
Join us for the 54th Head Of The Charles Regatta!
Saturday, 7:45am - Sun., 2 Gerrys Landing Rd, Cambridge
WORLD'S LARGEST HUMAN PEACE SIGN
Join thousands from across the Commonwealth in support of Children's Services of Roxbury (CSR) as we look to establish ...
Saturday, 10am, Boston Common
Go Green this Halloween at the Cambridge Halloween Costume Swap! Bring your complete, gently worn costumes and look for...
Saturday, 10am, Cambridge Community Center
Family Day: Infinite Present Revelations from Islamic Design in Contemporary Art
Make a clay mosaic and take a guided tour of the exhibition. Tours of the exhibition paired with an art activity that ...
Saturday, 10am, Gallery 344
22nd Annual A Cappella Competition
Over 40 of the best A Capella groups in New England will dual it out at the West End of the Marketplace as they enterta...
Saturday, 11am - Sun., Faneuil Hall Marketplace
Each year approximately 4,000 people arrive at Jamaica Pond on each of two evenings at sunset with their lanterns; many...
Saturday, 6:30pm - Sun., Jamaica Pond
Porter Square's Target Opening Day
Target plans to give its first 1,000 visitors after 8 a.m. that Sunday free reusable bags and hosts family activities f...
Sunday, 8am, Porter Square
Throw on your best costume and join thousands of runners at the 4th Annual Boston Costume Dash 5K on Saturday, October ...
Saturday 10/27, 9am, Copley Square
Opening weekend of Jack O' Lantern Journey. Come see thousands of hand-carved Jack O' Lanterns creatively displayed in ...
Thursday, 6:00pm - 11/04, Franklin Park Zoo