Hope you're enjoy your April vacation week!
Last Saturday it was once again a fun Science Carnival & Robot Zoo.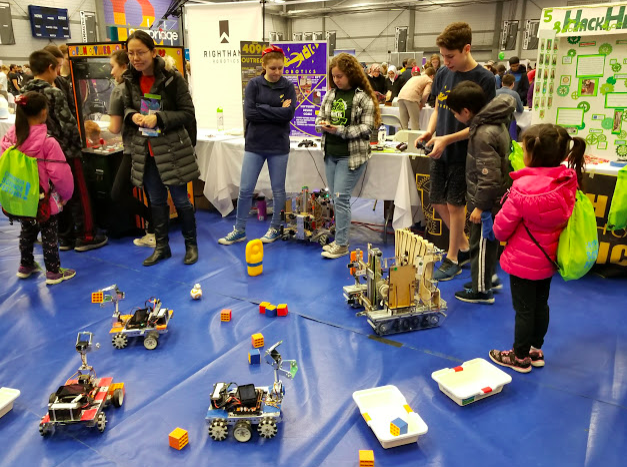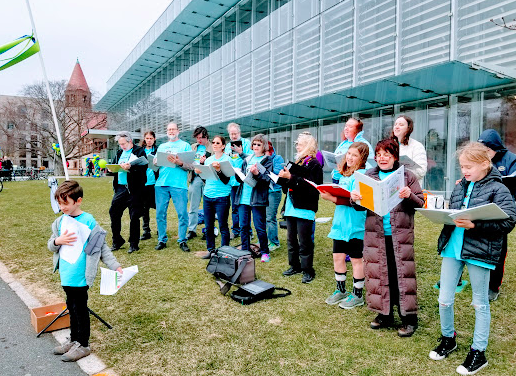 My husband was away on a work trip, and we kept busy while he was gone. I took both kids with me on my run with another mom on Sunday, and the kids did very well. We then had a nice dinner & playdate at friends' house, where the kids had a lot of fun with trains, crafts, and videogame, while us adults got to talk. My son had no problem reading his books while my daughter had her swimming and biking classes.
The Bike Riding School turned out to be pretty awesome, just like the mom who recommended to us said. (Thanks Diane!) Susan the teacher told us she's been teaching kids and adults how to ride bikes for 10 years.
So my daughter has been "learning" how to bike for about a year. My husband had her on training wheels because "that's how I learned how to bike."
After of a year of that with no progress, I was starting to despair of my daughter ever learning how to bike. (Full disclosure, I didn't learn till after I turned 30. :)
So imagine our joy when after just one 90 minute class, she basically got the hang of biking! And during the 2nd class, she's pulling off some fancy moves like stopping quickly to avoid hitting her friend.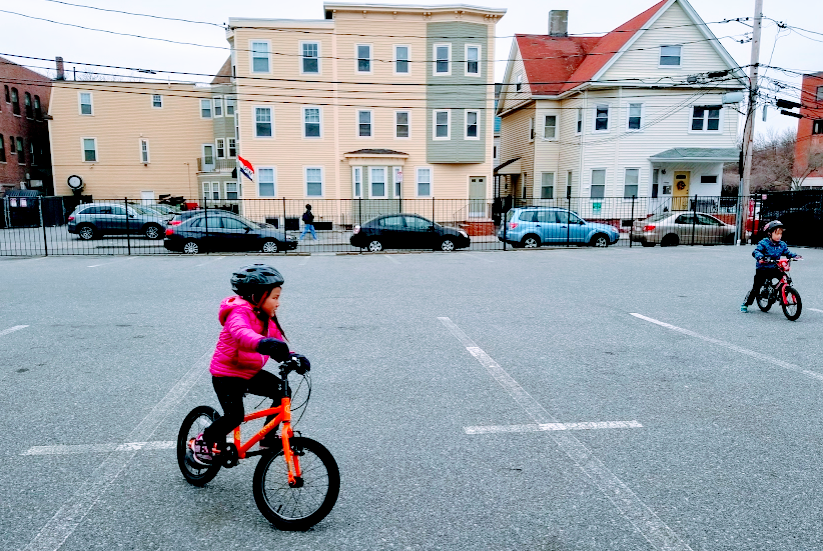 How you ask? The trick is to take off the pedals and help kids get the hang of gliding. Once they get that, then they earn the pedals and rest is just a lot of practice.
Susan was kind enough to do a private class with my daughter and two of her classmates. So it was a lot of fun for the kids, who naturally want to copy and outdo each other. :)
And the class works better for at least my kid because when I tried to get her to practice biking, she quickly gets bored. But when there are friends who are practicing, she can keep going for hours! All three friends got the hang of biking after 2 classes.
Inspired by my daughter & her friends, now I'm thinking... maybe I should sign myself up for a class and learn how to bike on the streets, and overcome my own big fear. ;-)
More info on biking school here: http://www.bicycleridingschool.org/ Enjoy!
If you had a great April Vacay and want to share an awesome trip idea, let me know! Or if there are vacation week ideas you enjoyed with your child, also let me know.
After the yucky weather we've had, looks like it's a nice weekend ahead. Maybe I'll see you at the Community Boating open house, or Rocket Day, or the Earth Day celebration in Somerville with Starting Over Fest!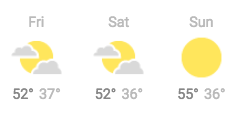 Weekend Events
It's a science takeover at Cambridge City Hall! Dig a little deeper into the science and technology that keep 911 disp...
Friday, 12pm, Cambridge City Hall
Featuring the movie Coco.
Friday, 2pm, Main Library Curious George Room, Cambridge
Get outside and celebrate Earth Day with MIT Environmental Solutions Initiative! Learn about the environment and how we...
Saturday, 9am, McDermott Ct., Cambridge
Community Boating Spring Open House
Learn how to get started sailing and paddling! We will be hosting FREE orientations for adult & junior programs through...
Saturday, 9:30am, Community Boating Inc., Boston
Part of Cambridge Science Festival. Air stomp rockets, water rockets, rubber band rockets, and more for Pre K - Grade 5...
Saturday, 10am, Danehy Park
Cambridge Suzuki Violins Presents: Music From The Star Wars Films
Enjoy a concert from Cambridge Suzuki Violins of Star Wars music with a technological twist: Music from the Star Wars f...
Saturday, 11am, Main Library, Cambridge
Gardner Museum Tour for Parents
This tour is back by popular demand! The Gardner Museum houses the collection of Isabella Stewart Gardner, who arranged...
Saturday, 11:30am, Isabella Stewart Gardner Museum
Last Weekend: Cambridge Science Festival (Including Dance on Biome)
Join the 10-day (and night!) celebration of 200+ events that makes science accessible, engaging and fun for everyone in...
Friday 4/13, 10am - Sun., Cambridge
Join us for an Arbor Day and Earth Day celebration! The city's tiniest urban wild will be home to the Starting Over ...
Sunday, 12pm, Quincy Street Open Space, Somerville
Cambridge Explores the Universe
Become an astronomer for a day! Enjoy exploration stations that include hands-on activities, telescope tours, solar obs...
Sunday, 12pm, Harvard-Smithsonian Center for Astrophysics
Join us for regular booths, food booths, workshop, stage performances, cosplay contest, raffles, and kids corner for th...
Sunday 4/29, 11am, Boston Common