Hope everyone's doing well ahead of Vacation Week!
I'm making good progress on the next version of Yana App, hoping to have a release next week. Here's a bit more on how Help Now works.
You'll get a notification on top if another parent needs help.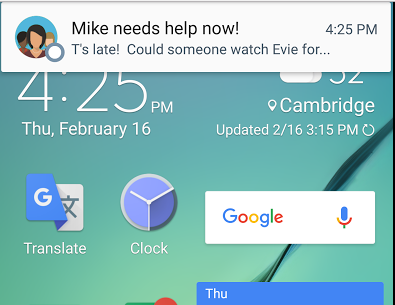 And clicking the notification & opening up the app you'll see: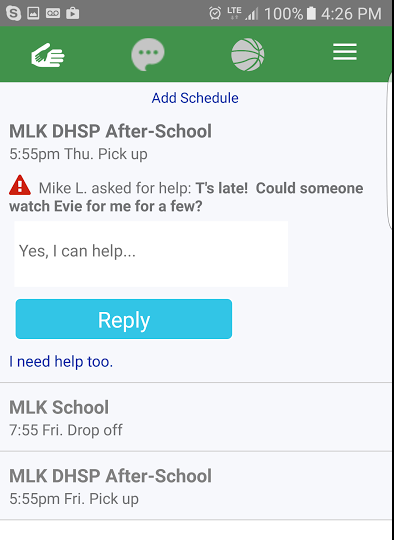 That starts a thread where other parents can chime in.
The app will check and let you know if you don't have notification turned on already, and give you instruction on how to turn it on.
What if you just want to ask one or two parents for help? You can do that too from the help now UI. Just click on the individual photos.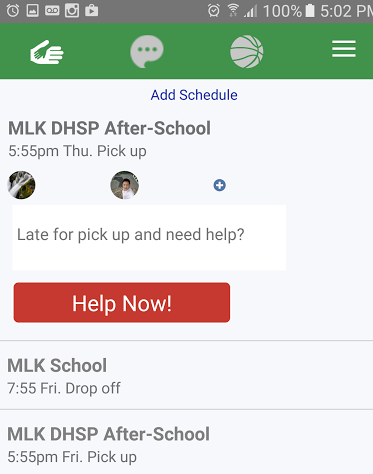 And you'll see their profile and can click to call or text them individually.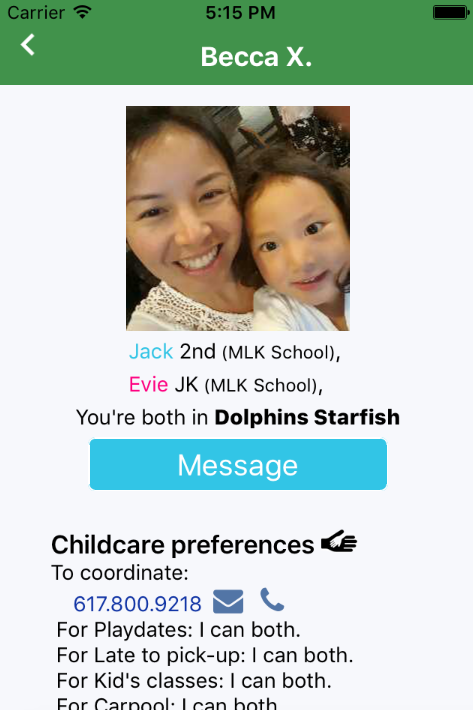 Let me know if you have any feedback. Would you do the individual or the group Help Now? Or both! :)
Hope you have a great weekend and a good vacation week ahead! We're thinking of going skiing again. Just found a good site Liftopia where you can get cheap lift tickets if you book ahead. Useful now that e.g. Blue Hills or Nashoba require tickets for kids too. The cost for ski lessons can vary a lot. We've now added 20 ski lessons now so you can compare them all: https://yana.com/classes?zip=02139&category=skiing&limit=30&type=#class_18
Basically the smaller mountains are more affordable, good for learning. But be aware that after your child masters the bunny hill, the smaller mountains may not have green runs for them to practice on, the closest that does is Wachusett about an hour away. (Thanks Mike W!) Also, the bigger mountains especially in Vermont that also gets people from New York will be more expensive.