Howdy,
I heard good things about many of the events last weekend, from the always-fun River Fest to the Touch-a-Boat where you can get a boat ride in the harbor. (Thanks Mary for the picture for the latter. I'm always looking for event pics to share with others, so send me if you can, to help other families learn about local events. :)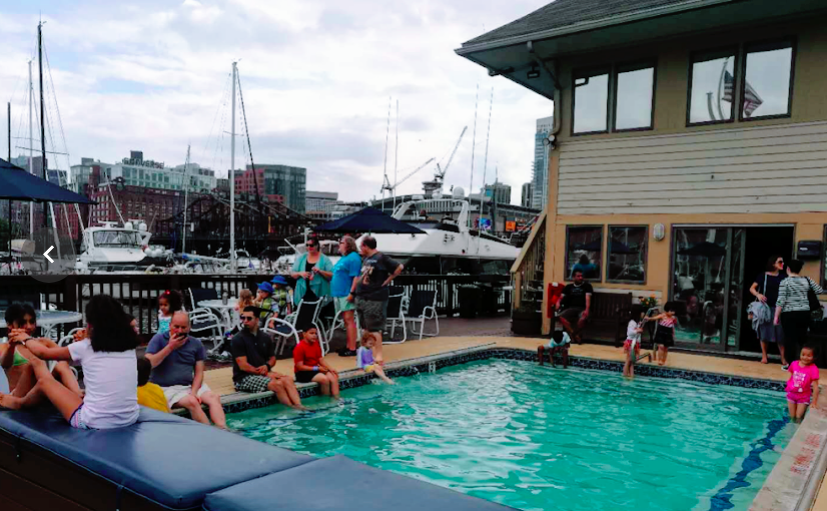 Also as of last weekend, our front yard is completely made over!
Our front yard which had a few okay-looking plants back when we first moved in, was overgrown with weeds. I couldn't tell you what plant we have, except there's a lilac (only because I went to Lilac Sunday one year. :)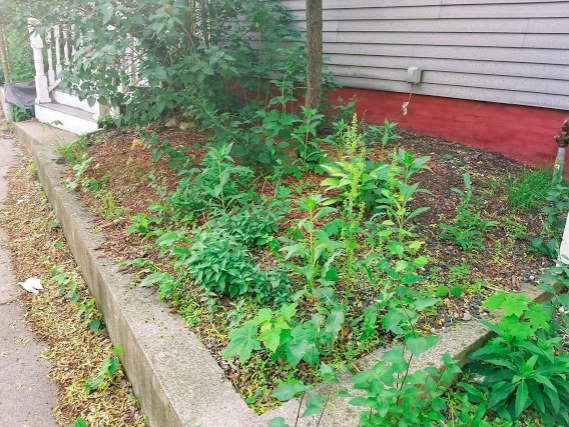 So when my friend Gong Ke told me about her new startup YardPanel (that I told you about on Mother's Day) can help make over our front yard, I was intrigued but doubtful.
My friend was undeterred, "No worries, we can do this together, and you'll learn what to do!"
She evaluated the yard over photos and questions: "Raised bed, not much sun since facing north. Okay you need plants that are drought and shade tolerant." She also put down "limited time for maintenance", and added "young children who might enjoy small gardening tasks."
The garden analysis & proposal she sent me sounds enticing, with pretty but tough plants. So last Saturday, Gong Ke came by with plants, soil, mulch, tools, and garden gloves for adults and kids, and we got started.
She pointed out which were weeds and which were lilies that need to be nurtured. My kids eagerly started weeding. She helped us trimmed dead branches, and took away the layer of mulch my husband put on: "Uh you need to know what you're doing first, or else you'll just help the weeds." Doh!
She put the kids to work packing soils into containers to be mixed in with soil when planting. My kids got busy and said, "This is fun!"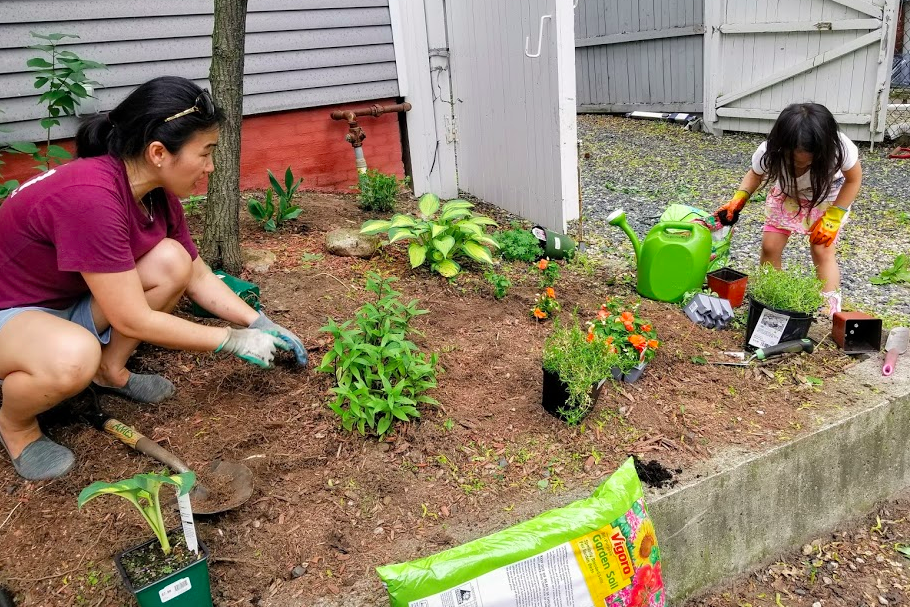 A couple of hours later, they were exhausted but we all felt the garden looks awesome. Big thanks to Gong Ke and YardPanel! :)
If you're interested for your yard or planter or windowbox, check out their work and support a local business run by a fellow mom, with 3 boys no less! :)