Howdy,
Hope you're enjoying this gorgeous weather! :)
I just got back from a week-long vacay to Barcelona, a big group with three grandparents and our two kids. :) It's an beautiful city, the best food we've had on any trips, and nature not far away. You can read about our Barcelona highlights & travel tips.
Traveling can be stressful. Our daughter passed her cold on to both parents. We also suffered from seasonal allergies. On top of that, on the second day there, my phone got stolen! :)
Our kids are thankfully easy-going and always have fun on travels. They also tell us what they want: beach, swimming, yummy food. It's fun to watch them enjoy the beach, exploring new places.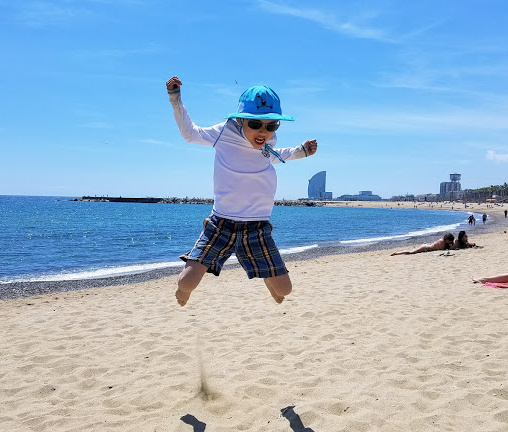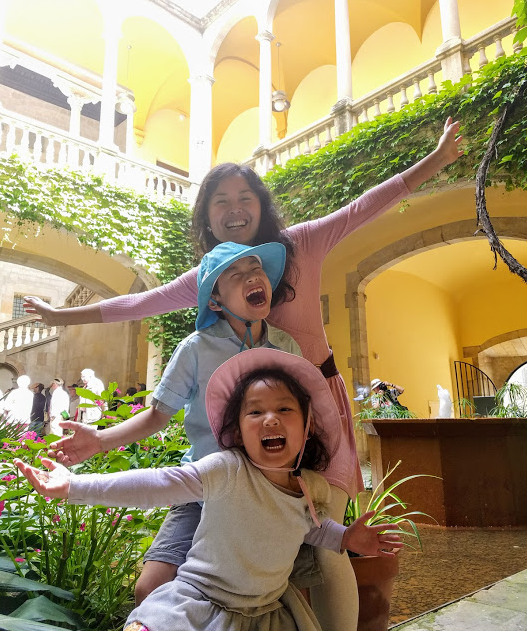 Some of the things that helped us manage on the trip:
Sleeping in helps, as always. :) And generally relaxing in the morning. We don't leave the house till a couple of hours after waking up.

Dividing up the tasks: I was the travel guide for the group and figured out the itinerary, while my husband figured out the food, for which he's an expert! :)

My husband and I each tried to be aware of how much we're doing and reduce stress. We did about one attraction a day, then ate and walked around. After a long day, we tell each other when we're tired, and tried eating closer to home or just getting take out.

We also always do a date night just the two of us, and let the grandparents watch the kids.

With the kids, a little reward never hurts: ice-cream and a bit of screen time, especially when they're done with a meal before us.

Being flexible: when we found out the tickets for key attractions weren't available, we made alternate plans by hitting the beach. When my daughter fell asleep at the restaurant, my husband held her with one arm and ate with the other. :)

And when I took some children's benedryl for my allergy and promptly fell asleep, everyone just took it easy and relaxed while waiting for me. :)
How about you? What are some of your tips for surviving travel with kids?