Howdy,
Those of you who know me know that cleanliness is not one of my virtues. ;-) Recently though, even I'm starting to get embarrassed at the state of our house. It's just hard with kids and work. :(
Even my husband started asking me, "Uh, what is this, and that?"
Well, that's the piles of books and toys my daughter left around, the clothes I'm trying to give away to Goodwill, vs. the clothes I want to return, vs. the toys I want to give to my friend's child, and well, a few mystery bags that I have no idea. :-D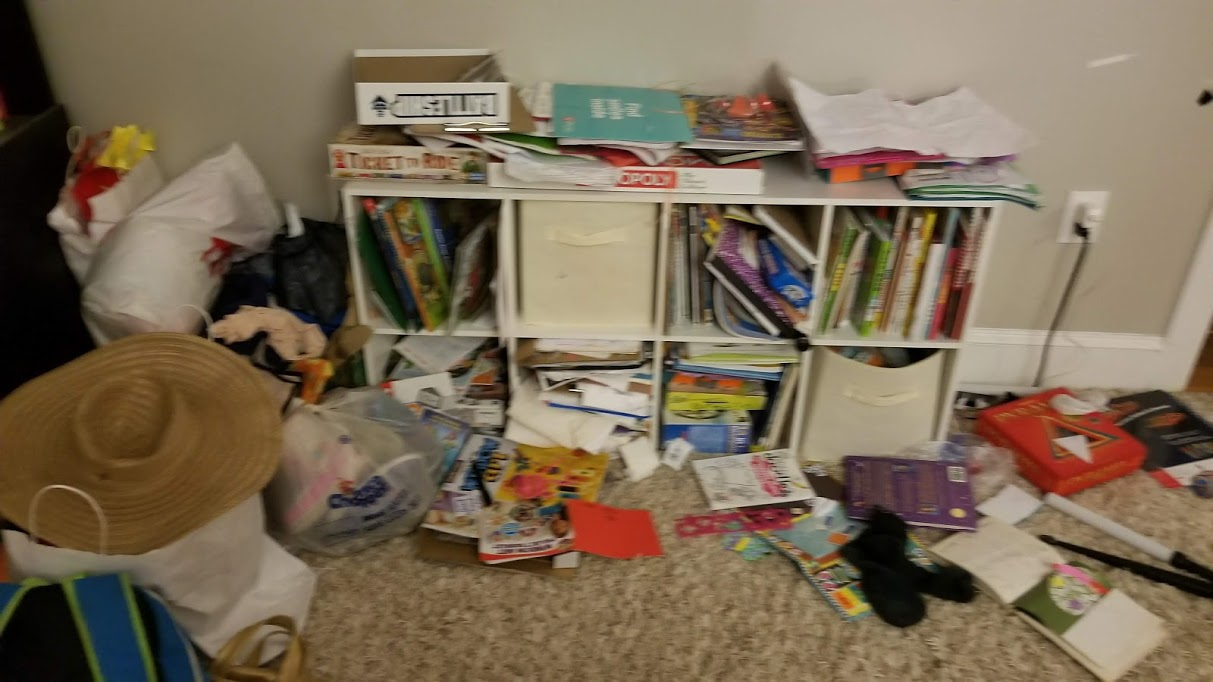 I tried to do some research on decluttering, and watched with kids video on Marie Kondo the decluttering guru's method.
What she mentioned about keeping only what spark joy worked for me and the kids. We made piles for "spark joy" and "give away." My son brought down a bag of clothes that he's ready to say "thank you for your service" to.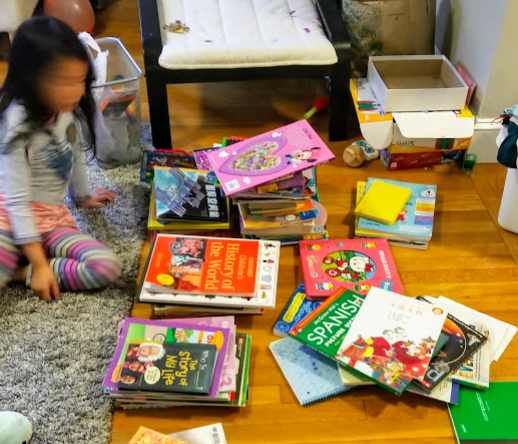 It was easier for the kids than for me. There's a pile of books that don't spark joy for kids but I'm just not ready to let go yet, including some we've not read together. I told the kids maybe we can read once, and that'll help me let go. :) Also some artwork I want to take picture before recycling.
We've made some progress, see below. ;-) Our kids were also overjoyed to find a long-lost stuffed animal and the missing piece of the Catan board.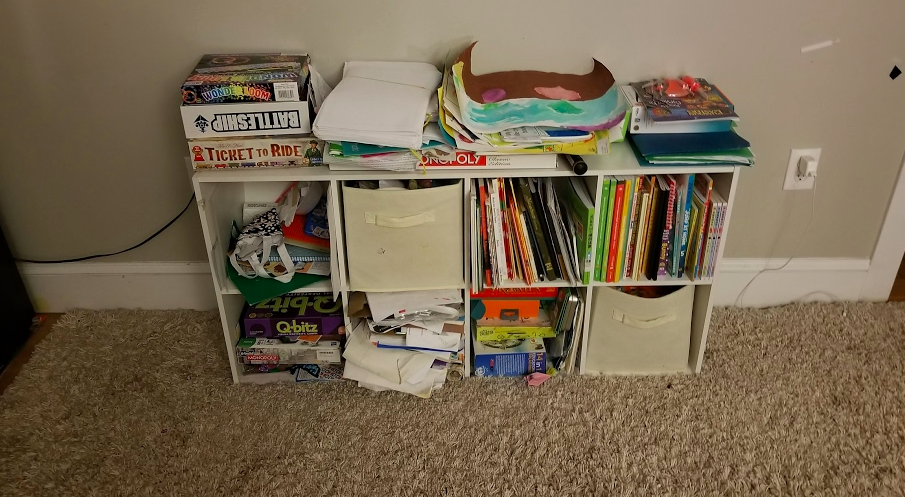 I found it tedious work to document what I'm giving away, so I came up with a new scheme. Get the kids to document for me in a Google Sheet, where I pay them 5% of the donation. Here's my son folding a shirt happily and saying: "5 shirts now, Ka-ching!" He checks every item to see how much he's earned, and was happy he beat his sister on total earning. ;-)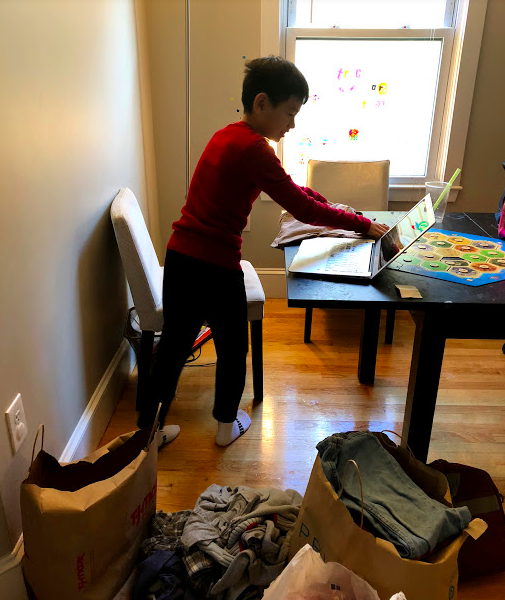 Poll: What are your plans for celebrating Thanksgiving? My plan? Maybe some more decluttering. ;-)
Weekend Events
Gobble Gobble Gobble Thanksgiving Race
The race is open to runners, joggers and stroller families of all ages and abilities (but no dogs, please)! All proceed...
Thursday, 9am, Davis Square, Somerville
MIT Annual Friday After Thanksgiving (F.A.T.) Chain Reaction
Whether it's the reaction induced between two creative contraptions or the joyful reactions sparked on the faces of spe...
Friday, 1pm, Rockwell Cage (MIT), Cambridge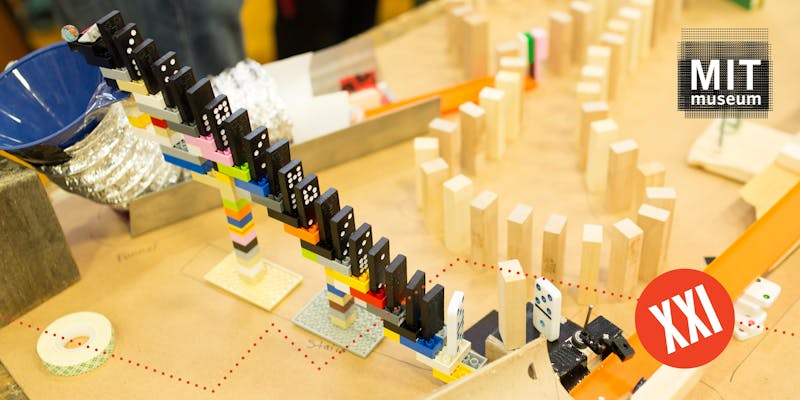 Our own version of Charles Dickens' tale of the miserly Ebenezer Scrooge returns! Join us as we venture into Victorian ...
Friday, 2pm - Sun., Central Square Theater, Cambridge
ZooLights dazzles visitors of all ages each holiday season. Stroll along tree-lined paths lit by thousands of twinkling...
Friday, 5pm , Stone Zoo
27th Annual Somerville Craft Fair
FREE ADMISSION ! This is the 27th year of our high school craft fair, with free admission, over 100 crafters and a snac...
Saturday, 9am, 91 Highland Ave, Somerville
Shop small and shop local! Join the shops at Bow Market plus a team of local Etsy artists for Small Business Saturday (...
Saturday, 9am, Bow Market, Somerville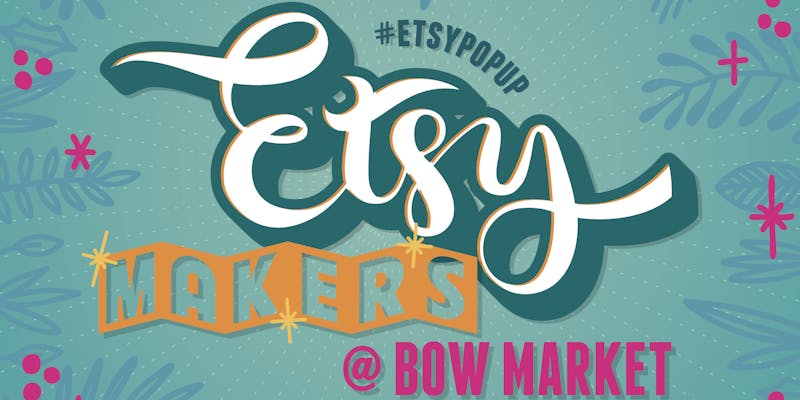 Sock Skating Opens November 24 and is included with Museum admission.
Saturday, 10am, Boston Children's Museum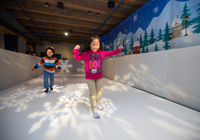 Opening Day Ice Skating at Kendall Square & Holiday Ice Show
On Saturday November 24, Ice Skating @Kendall will be open for our first day of skating . Join us on Saturday, Dece...
Saturday, 11am, Community Ice Skating @Kendall
Annual Tree Lighting Celebration in Charles Square
Save the date for our Annual Tree Lighting presented by The Charles Hotel & Henrietta's Table and in partnership with t...
Saturday, 2pm , The Charles Hotel, Cambridge
Join the fun and watch as over 150 tuba players serenade the crowd with everyone's favorite holiday classics in the Wes...
Saturday, 2pm, Faneuil Hall Marketplace
No Frills Dumplings Cooking Class
It can be intimidating to participate in a cooking class, particularly if you are learning a technique that is unfamili...
Sunday, 11:30am, 85 Windsor Street, Cambridge
Boston Common Tree Lighting & Figure Skating Ice Show
Join The Skating Club of Boston at The Boston Common Frog Pond for a FREE figure skating ice show with national and int...
Thursday 11/29, 5pm, Boston Common Frog Pond