Last week I asked you about your hopes for your kids. I gotta say the poll result surprised me.

Most of you said just being happy and engaged. Great comment from Li: "Growth is a complicated process. I think in most cases, kids will achieve all these goals in the school, no matter what we hope them to get. I am relaxed now though my 1 grader does not share any information about school life with me. What can I do? Would my anxiety help? Kids will find their way." Another mom said it's because her kids are still in kindergarten, she might care more about academics once kids are older.
Man, I'm pretty sure if I ran this in the Bay Area (where I'm from) I'll get a very different response, even for moms of preschoolers there! :) I feel proud to live in Cambridge.
---
My son's room had so many Legos on the floor that everyone who goes to his room would complain about stepping on a Lego piece and the resulting ouchy foot. And even he was feeling sick of it and said that he'd really like some help cleaning up. So Saturday morning I help him clean up. He said his room hasn't been so clean forever!
We had been away in Vermont and recently got back, so the rest of house was a bit of a mess too. It was a lot of work to clean up and my kids didn't help enough. I felt frustrated and voiced my frustration to my husband.
During our family meeting, I brought up that I'd like the kids' help to keep the house clean. Ever ready to save the day, my husband took a spatula and said, when he was a kid, his immigrant mom used to hit him with a spatula if he made a mess. That made him keep the house clean.
"Do you kids want to know what it's like to be hit with a spatula?"
My son started crying and my daughter started walking away. My husband then told the kids, he's never hit them, and won't start now. Keep the house clean or he'll hit himself instead.
My son got really upset and started screaming. I asked my husband to please stop. Can't he tell this is really stressing out the kids?
After everyone calmed down and were watching the football game together, my son said to me that he didn't think daddy's fear tactic works. I asked him what would help, he said reminders. I said how about put thing things away first before starting something else, which he also liked.
At bed time he further added the threat from dad just makes him really frustrated and disappointed and wanted to mess up the house. His younger sister, the more rebellious of the two, added yeah, just makes you want to do the opposite.
He added "Sorry to the neighbors but I screamed really loud once out the window, because I needed to let my anger out."
I thanked him for finding a healthier way to handle his anger.
I told my husband what happened and thought surely he'd reconsider. Instead, he still thinks he wants to try this out and see if kids will keep the house clean because surely they don't want him to hit himself.
This morning, my son made a picture for him.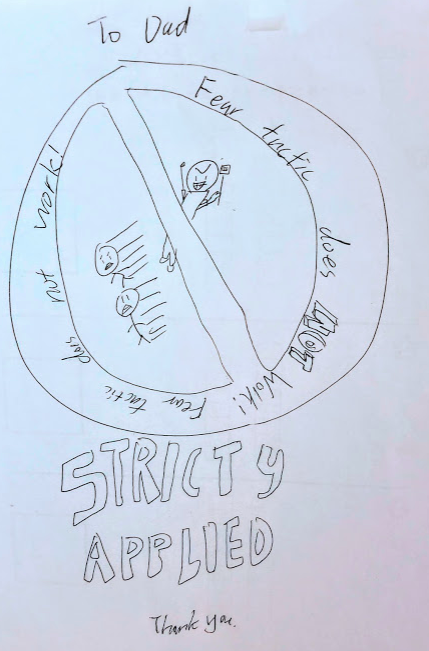 Poll - Ever wonder what planet is your spouse from?! ;-)
Weekend Events
This documentary tackles concerns about racial equity by following students in a Chicago high school (comparable to CRL...
Thursday, 6pm , Boston Public Library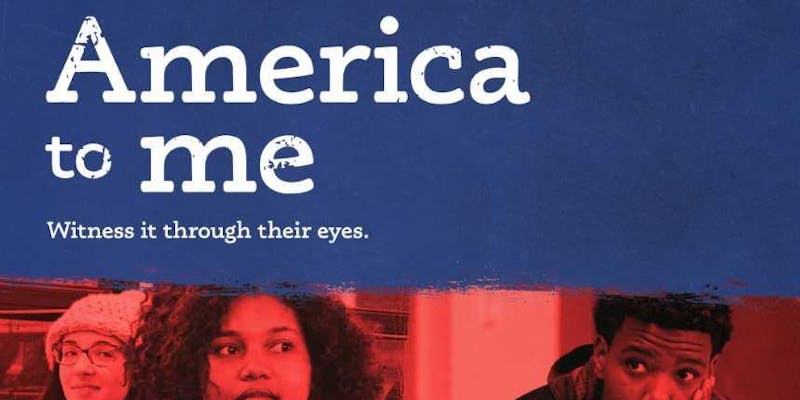 23rd Annual Danehy Park Family Day
New: Dunking the Mayor for scholarship fund! Enjoy a fun-filled day of children's amusement rides, live music, rovin...
Saturday, 11am, Danehy Park
19th Annual South Boston Street Festival
This year's free festival will again feature "The Best of South Boston," including merchants, restaurants, service prov...
Saturday, 11am, East Broadway South Boston
SerbFest (Serbian Festival) is a family event. The festivities will include live music, ethnic homemade foods and sever...
Saturday, 12pm - Sun., St. Sava Serbian Orthodox Cathedral, Cambridge
Festival at the Farm is the small-sized music festival. The farm provides plenty of elbow room, a huge dance floor and ...
Saturday, 1pm - Sun., Prowse Farm, Canton
Hub on Wheels Citywide Ride 2018
Mayor Martin J. Walsh and the City of Boston are excited to announce a new multi-year partnership with EF Education Fir...
Sunday, 6:45am, 1 City Hall Sq, Boston
For one spectacular day each year, SBN transforms the Rose Kennedy Greenway and the City of Boston into the nation's la...
Sunday, 11am, Rose Kennedy Greenway
SomerStreets: Strike Up the Bands!
Join the City of Somerville & Somerville Arts Council for Strike up the Bands, the September installment of the City's ...
Sunday, 2pm, Highland Ave. between School St. and Lowell St.
Four square fundraiser competition! All players will receive a special edition t-shirt, pre-game snacks, heaps of four ...
Thursday 9/20, 5pm, Cambridge Community Television
Museum Day: Free Museum Admissions
Museum Day is a one-day event in which participating museums and cultural institutions across the country provide free ...
Saturday 9/22, 10am, Various
The 5th Annual Lantern Festival will be held this year on Saturday September 22nd from 10am-6pm in Boston's Chinatown. ...
Saturday 9/22, 10am, Rose Kennedy Greenway - Chinatown Park

Dumpling Festival at the Central Flea!
In honor of Joyce Chen, 15 local restaurants and food trucks will be cooking up mouth-watering variations of dumplings....
Sunday 9/23, 11am, University Park, Cambridge