Here's what you told me last time. Yeah, motherhood isn't easy. Personally, I'm surprised about the 9%! ;-)

Yesterday was my son's 10th birthday. We celebrated it with a party a couple of weeks before. He got gifts from family and friends and had a great time.
So by the time it was his real birthday, it was more chill. A friend was visiting so we booked dinner with him. I told my kids about the plan, but apparently my son didn't hear it (probably too busy reading a book.)
We picked up my son that evening and started driving to the dinner reservation.
"Wait, we're not going to my favorite restaurant?" He said.
"No, remember tonight we're going to meet my friend visiting from out of town? We can go tomorrow."
"Wahhh..." My son started bawling.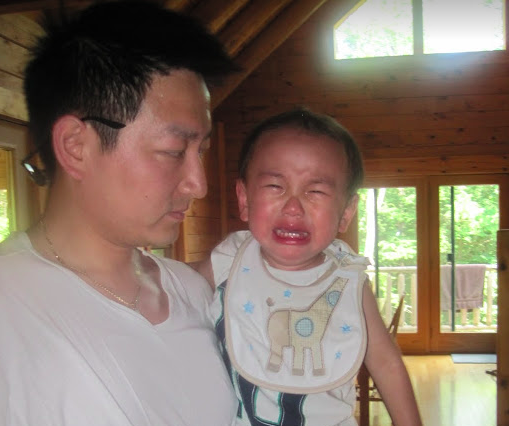 Confused, I said, "I'm sorry you're upset. We talked about it this morning?"
"Wahhh... I waited a whole year for this. And you didn't say anything. Wahhh... "
I asked my daughter and sure enough, she heard just fine.
Ever ready to solve the problem, my husband jumped into the action:
To my son, "Okay, what do you want."
And just to me, "Well, should I just take him to where he wants to go?"
Not a big fan of giving into tantrum, I said, "Maybe we should just let him cry it out?"
"Wahhh..." This went on for 5 minutes.
My husband tried again, "Now's the time to negotiate. Ask for what you want."
"Well mom's not gonna let me have what I want."
"Mom's not talking, you're talking to me."
They soon reached a deal: a toy, dinner tomorrow night, and ice-cream tonight.
My husband was happy he once again solved the problem. I was less sure, "I don't want to set a precedent for giving in."
"You think I'm being bad. " My son said.
"No." I said, putting my arm around him. "I know you're a good kid. You work hard. You're nice to your sister. You're a good friend."
"I'm proud of you. I just want you to make good decisions in life."
The dinner went without a hitch. Then my son asked to go home early as he was tired.
Ah, sleep-deprived tantrum, I thought to myself.
The next day, we picked the kids from school. "Where are we going?" My son asked.
"Your favorite restaurant, remember?"
"Oh." He didn't sound so excited. "I'm sorry about last night."
I felt proud of him. :)
Weekend Events
Our annual Kids Only! Holiday Sale is hosted in early/mid December. School-age children are invited to purchase gifts ...
Thursday 12/06, 3pm - Sat., Agassiz Baldwin Community
Santa Claus Conquers the Martians
Back by popular demand! Again this December, The Post-Meridian Radio Players will be presenting our original adaptation...
Friday, 8pm - Sat., Unity Somerville
Girls Innovation Research Lab - Scratch Programming & Intro to Circuits (Free Event!)
For older kids. This workshop will introduce middle school students to electronics and programming by letting students ...
Saturday, 9am , MIT Lincoln Laboratory Beaver Works
Union Square Holiday Pop-Up Market
We're back for the 5th Annual Holiday Pop-Up Market - right in the heart of Union Square at Warehouse XI. Join us fo...
Saturday, 10am - Sun., Warehouse XI, Somerville
Kids' Creative Culinary Class, Holiday Edition
Delicious meets adorable in this fun, hands-on class, holiday decorating classes. This year, spark your children's c...
Saturday, 10am , Royal Sonesta Boston, Cambridge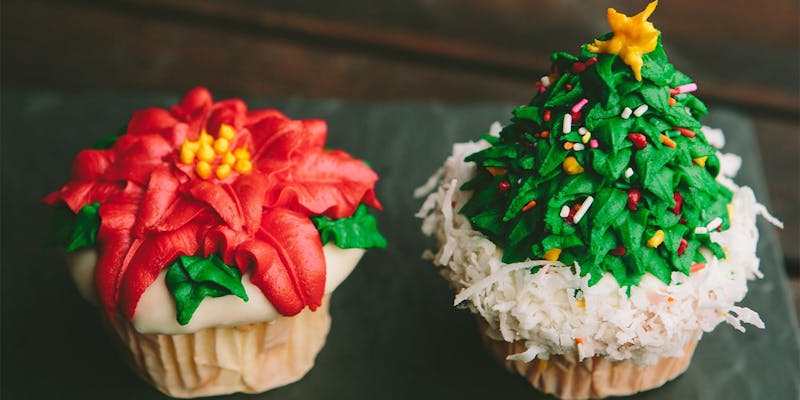 The Cambridge Holiday Market will showcase an eclectic mix of 70 local vendors for your holiday shopping adventure. Fea...
Saturday, 11am , Saint Paul AME Church, Cambridge
Cambridge Symphony Orchestra's Holiday Pops
Join us for the CSO's festive tradition of presenting seasonal and Broadway favorites (featuring Javier Ortiz, bass-bar...
Saturday, 7pm, Center for Arts at the Armory, Somerville
Flour's 9th Annual Cookie Swap
For the past 8 years, Flour Bakery has hosted a Cookie Swap during the month of December where people from the communit...
Sunday, 3pm, Flour Bakery Cambridgeport, Cambridge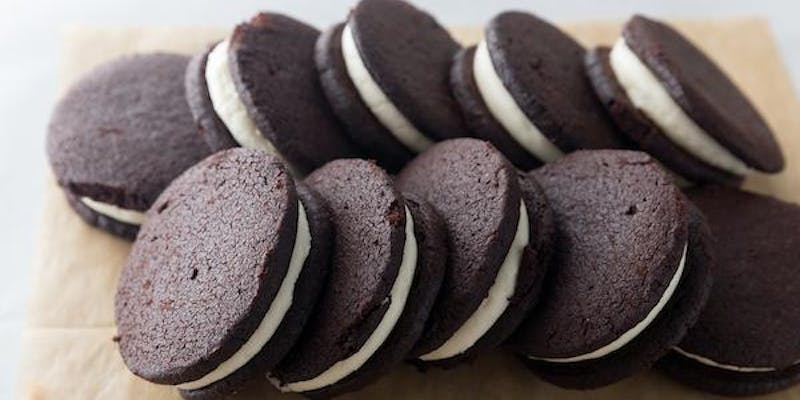 Kendall Square Holiday Ice Show
Join us on Saturday, December 15, for our 13th Annual Holiday on Ice celebration at Community Ice Skating @Kendall in C...
Saturday 12/15, 2pm, Community Ice Skating @Kendall
Cambridge Community Chorus Winter Concert
See MLK Mom Pam! Join the Chorus for an afternoon of uplifting music with an Italian flavor as Music Director Pamel...
Sunday 12/16, 4pm, Kresge Auditorium, MIT
Cambridge Youth Dance Program Presents "What the Dickens!"
A contemporary dance twist on a holiday classic. WHAT THE DICKENS! is a great show for the family, both affordable ...
Friday 12/14, 7pm - 12/23, CYDP Dance Company, Somerville